Leipzig, Germany, January 19th, 2021 – DHD Audio announces the completion of a new audio mixing system for Oslo/Lillehammer-based radio broadcaster NRJ Norway. Supplied and integrated by Soundware Norway, it comprises an RX2 mixer surface and an XC2 core router/processor plus an AES67 audio-over-IP interface.
"This new installation forms part of a pilot project with replacement of a third-party audio console that was nearing the end of its useful life" says Soundware Norge Sales Manager Ketil Morstøl. "The goal of this pilot is to evaluate a complete upgraded technical infrastructure for both audio and video production, forming the ideal studio for the P4-Group which is moving to new facilities later this year. NRJ is a multinational brand which is managed in Norway by P4. The P4-Group recognised the ergonomic and technical advantages of DHD mixers some years ago and now uses them across its various studios in Norway and Sweden. Efficient AoIP connectivity was a primary requirement in every case."
"AoIP continued to grow in popularity throughout 2020 in a trend which looks set to continue for the foreseeable future," adds DHD's International Sales Manager, Christoph Gottert. "It has become a key element for practically all studio-related projects as it makes connectivity more efficient, more flexible and more economical. Our customers also appreciate the ease with which they can expand DHD systems to provide extra facilities for new or existing staff."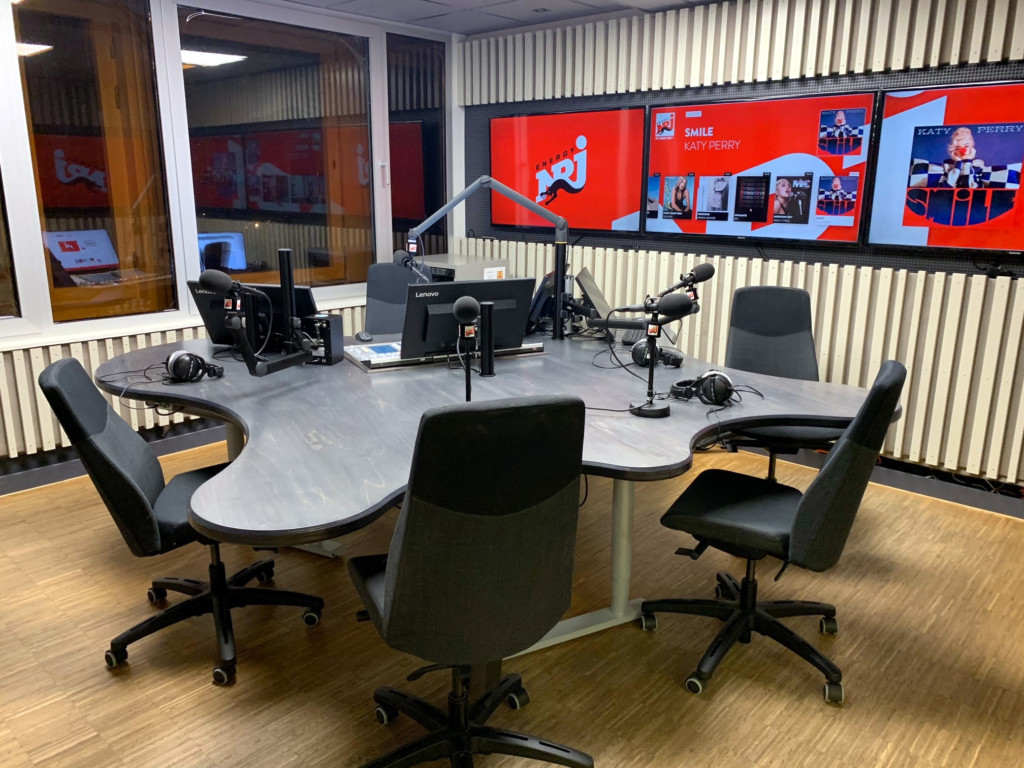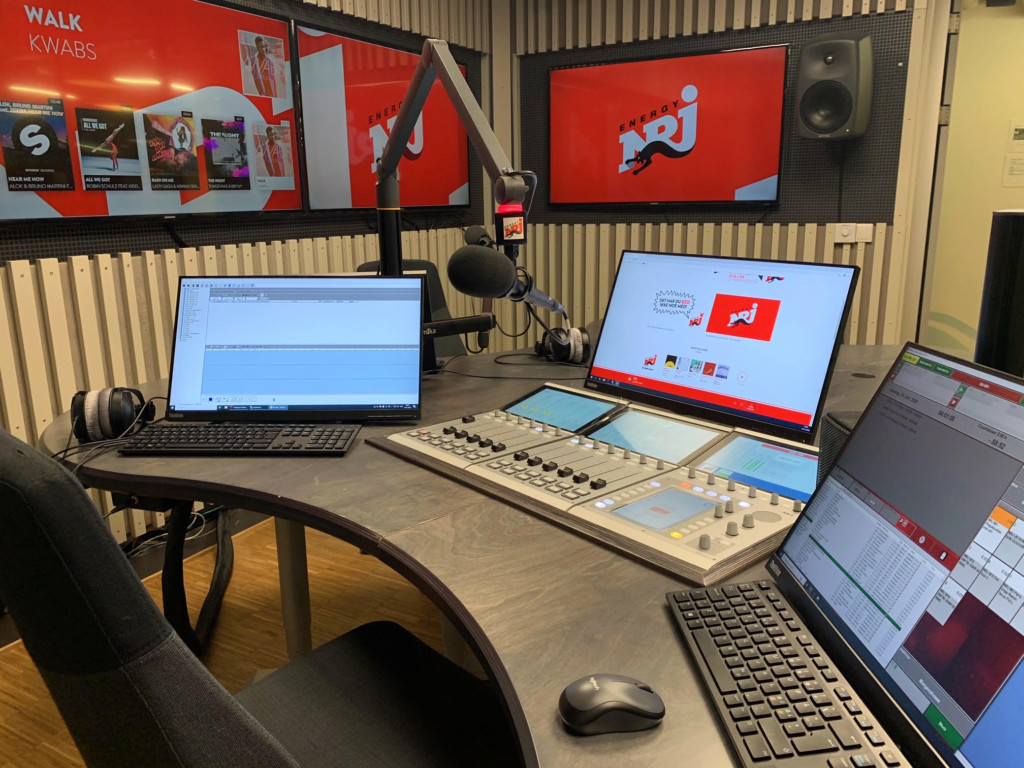 The RX2 is based on control surface modules which can be combined and configured to match a wide range of radio and TV production environments. The design also scales easily from small production units with 6 or 12 faders to large consoles with up to 60 faders. Each module has a dedicated 10.1 inch touch display which gives operators the information they need to work quickly and confidently.
The XC2 Core provides the processing needed to drive DHD control consoles of up to 44 faders capacity. Supporting up to 3,716 x 3,076 digital audio switch points, it occupies half the width of a 19 inch 1U rack slot. Standard network cables and structured cabling can be used for the interconnection of DHD modules, dramatically reduce installation costs. Optional AoIP modules allow up to 128 channels of uncompressed bidirectional audio to interface with other AoIP-compatible devices via a standard Ethernet network. Monitoring, talkback and connection of remote facilities can all be performed via the network.
About NRJ Norway
Established in 1998, NRJ Norway (www.nrj.no) is a commercial radio network with weekly support from over 275,000 listeners. NRJ Norway broadcasts on the national commercial DAB+ network, TV platforms and IP. The network's profile is young and urban with a focus on pop music for the 15 to 34 target age group. NRJ Norway is operated by P4-Group on behalf of the Paris-based NRJ Group which originated in 1981 as a pop music radio station. NRJ Group radio stations now have a daily audience of nearly 11 million listeners.
About DHD
DHD Audio GmbH develops and produces digital audio studio equipment and systems for professional applications in broadcast control rooms, DJ-operated radio studios, OB trucks, SNG vans, ingest stations and edit suites. DHD also produces routing and talkback matrices, audio-over-IP interfaces and supporting software. DHD devices can be operated directly or under IP networked control. Designed and manufactured in Germany, DHD products are used successfully by broadcasters around the globe.
Contacts for further information
Christoph Gottert, DHD Audio GmbH
Tel: +49 341 589 7020
Email: sales@dhd-audio.com
Ketil Morstøl, Soundware Norge
Tel: +47 234 00 391
Email: ketil.morstol@soundware.no
David Kirk, Stylus Media Communications
Tel: +44 (0)1342 311 983
Email: stylusmedia@gmail.com
DHD Audio GmbH, Haferkornstrasse 5, 04129 Leipzig, Germany
Tel: +49 341 589 7020
Email: sales@dhd-audio.de
Web: www.dhd-audio.com
Facebook: www.facebook.com/dhdaudio
Youtube: www.youtube.com/c/dhdaudio
Accompanying images show the newly integrated DHD Audio RX2 control desk at NRJ Norway's Oslo headquarters. Photos by Svein Tjeldflåt.