Berlin, Germany, February 17th, 2021 – RTL Audio Centre Berlin, Europe's most modern audio production facility, has chosen latest-generation DHD Audio RX2, TX and XC2 networked sound mixers for its new home in the German capital. Located in the FÜRST development area on Berlin's Kurfürstendamm, the facility houses 104.6 RTL, 105'5 Spreeradio, 93.6 Jam FM and RTL Germany's Hitradio. It is also home to the Bertelsmann Audio Alliance, RTL Audio Marketing, Digital Media Hub and RTL Radio Deutschland. The DHD Audio equipment was supplied, configured and installed by broadcast systems integrator audioone, also based in Berlin.
"RTL decided to consolidate all its audio units under one roof," comments Heiko Liebig, Project Manager of audioone. "Interlinking all the production facilities will also promote innovation, simplify processes and increase quality. The entire working environment is designed to encourage creativity. RTL set the course for mobile working to become a normal part of the production process long before coronavirus concerns made this a necessity. DHD Audio's RX2 and TX sound mixers were the preferred choice for each of the radio production studios, all networked to primary and secondary XD2 cores with failsafe fast switchover. The result is a versatile, highly reliable and easy to control system which allows efficient audio content creation at the highest quality."
"We are very pleased to have been selected as a technology partner in this very high profile project," says Christoph Gottert DHD Audio. "RX2-based mixers form an ideal basis for the networked style of operation now favoured by many broadcasters and post production houses. They also contribute to the relaxed and informal atmosphere favoured by radio content producers in Germany and around the world."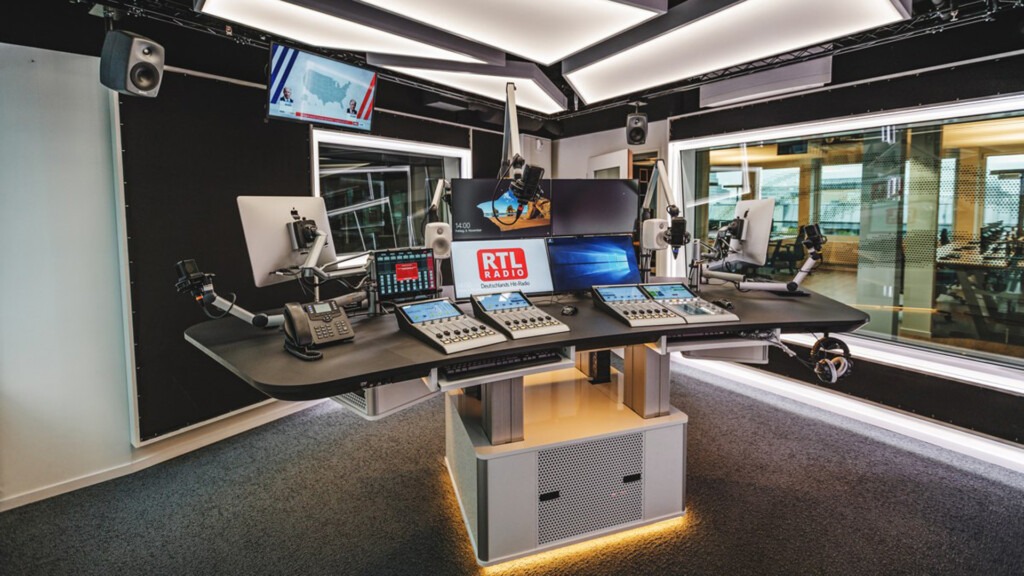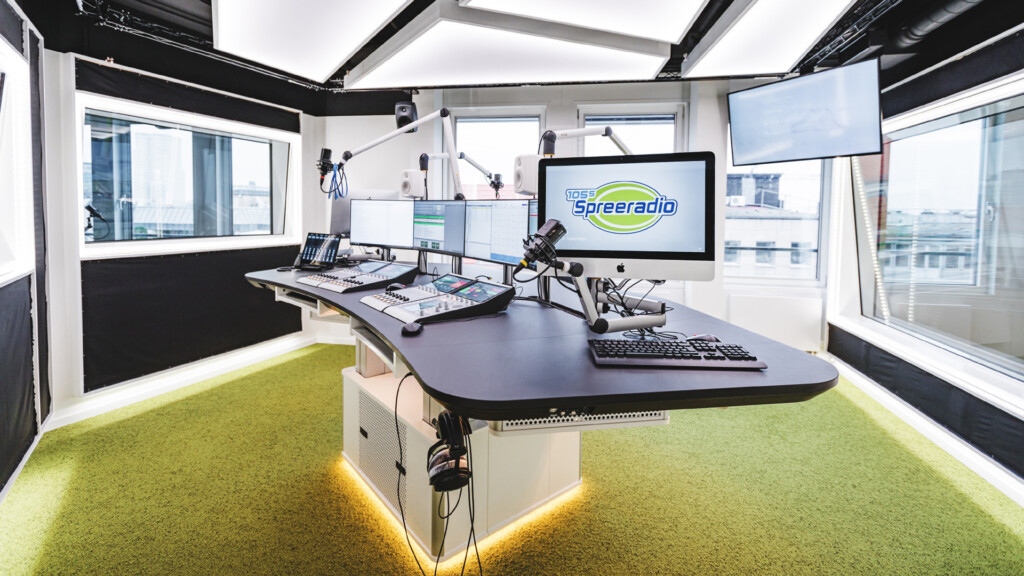 The DHD Audio RX2 sound mixer is based on control surface modules which can be combined and configured to match a wide range of radio and TV production environments. The design also scales easily from small mixing panels with 6 or 12 faders to large consoles with up to 60 faders. Each module has a dedicated touch display which gives operators the information they need to work quickly and confidently.
DHD's Series 52 TX is an ultra-compact tabletop touch-screen mixer optimised for daily operation in news desks, edit suites and satellite link vehicles. Measuring just 256 mm wide x 58 mm high and 272 mm front-to-back, it has a 10.1 inch IPS LCD monitor with capacitive touch-screen faders plus six hardware pushbuttons and two assignable potentiometers. Other features include an XLR microphone input, an XLR/6.3 mm jack combination headphone output, an integrated talkback microphone and a loudspeaker. The TX connects to the network via a single RJ45 port.
The XC2 Core provides the processing needed to drive DHD control consoles of up to 44 faders capacity. Supporting up to 3,716 x 3,076 digital audio switch points, it occupies half the width of a 19 inch 1U rack slot. Standard network cables and structured cabling can be used for the interconnection of DHD modules, dramatically reduce installation costs. Optional AoIP modules allow up to 128 channels of uncompressed bidirectional audio to interface with other AoIP-compatible devices via a standard Ethernet network. Monitoring, talkback and connection of remote facilities can all be performed via the network.
About RTL Audio Center Berlin
RTL Audio Center Berlin is a subsidiary of RTL Radio Deutschland, the largest private radio group in Germany. The company holds stakes in 17 radio stations across 11 federal states. With its stations, RTL Radio Deutschland offers a wide range of radio programmes and audio content that reach an audience of millions every day.
About audioone
audioone has been a fixture for all matters relating to radio and media technology for 25 years. Our customers include public and independent broadcasters in Germany and around the world. We specialise in the design and integration of control rooms, TV studios, and video post production suites, theatre sound systems and IT networks. We offer everything that is needed in a studio environment, from equipment through to technical support and streaming services.
About DHD
DHD audio GmbH develops and produces digital audio studio equipment and systems for professional applications in broadcast control rooms, DJ-operated radio studios, OB trucks, SNG vans, ingest stations and edit suites. DHD also produces routing and talkback matrices, audio-over-IP interfaces and supporting software. DHD devices can be operated directly or under IP networked control. Designed and manufactured in Germany, DHD products are used successfully by broadcasters around the globe.
Contacts for further information
Christoph Gottert, DHD audio GmbH
Tel: +49 341 589 7020
Email: sales@dhd-audio.com
Heiko Liebig, audioone
Tel: +49 30 787 790-0 / +49 172 31 32 008
Email: h.liebig@audioone.de
David Kirk, Stylus Media Communications
Tel: +44 (0)1342 311 983
Email: stylusmedia@gmail.com
DHD Audio GmbH, Haferkornstrasse 5, 04129 Leipzig, Germany
Tel: +49 341 589 7020
Email: sales@dhd-audio.de
Web: www.dhd-audio.com
Facebook: www.facebook.com/dhdaudio
Youtube: www.youtube.com/c/dhdaudio
Twitter: @DHDaudio
Accompanying images show DHD Audio sound mixers in the RTL Germany Hitradio and Spreeradio presentation suites.