Small Footprint – Full Features
The new DX2 is a fully featured desktop audio mixing system designed for use wherever space is at a premium, such as video edit booths, news commentary suites, radio OB vans and podcast studios.
The central module (52-1214) has four faders and a central section for monitoring, talkback and central controls.
The fader modules (52-1220) feature 6 faders. All faders are professional-grade 100mm motorized faders with dust-protection and allow a second layer.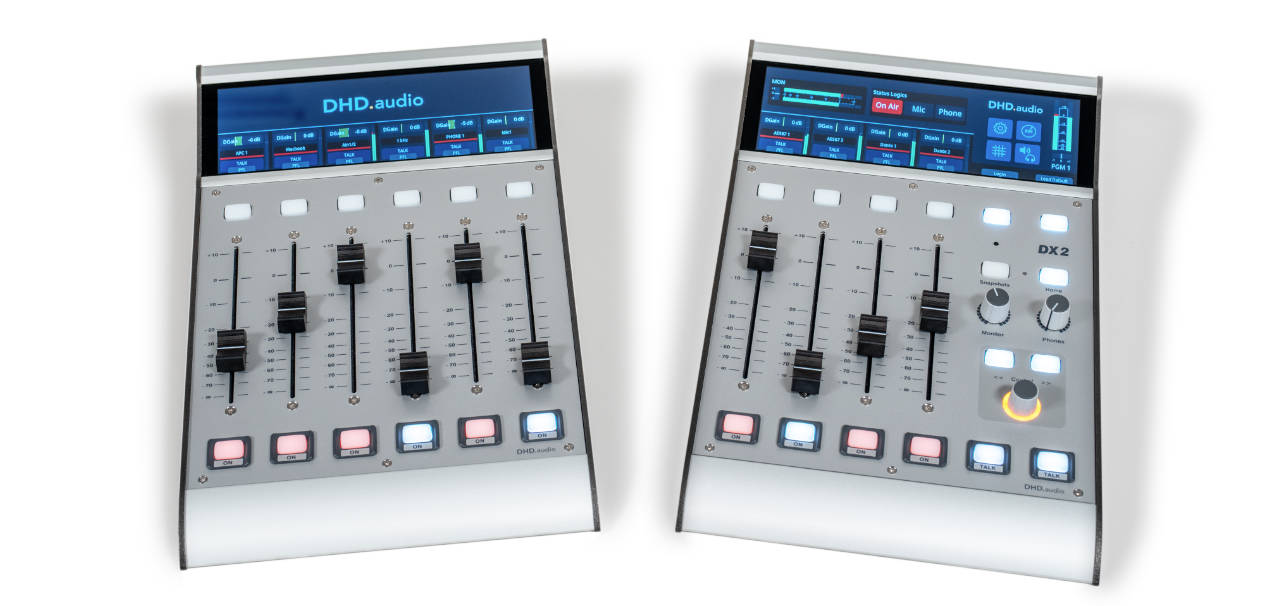 Table Top Design
Both modules feature a 7.8″ multi-touch display for faders and central control. All modules are separate table-top devices.
Each fader module comes with a chaining kit for optional physical connection of modules. The DX2 modules are designed for easy maintenance and low power consumption.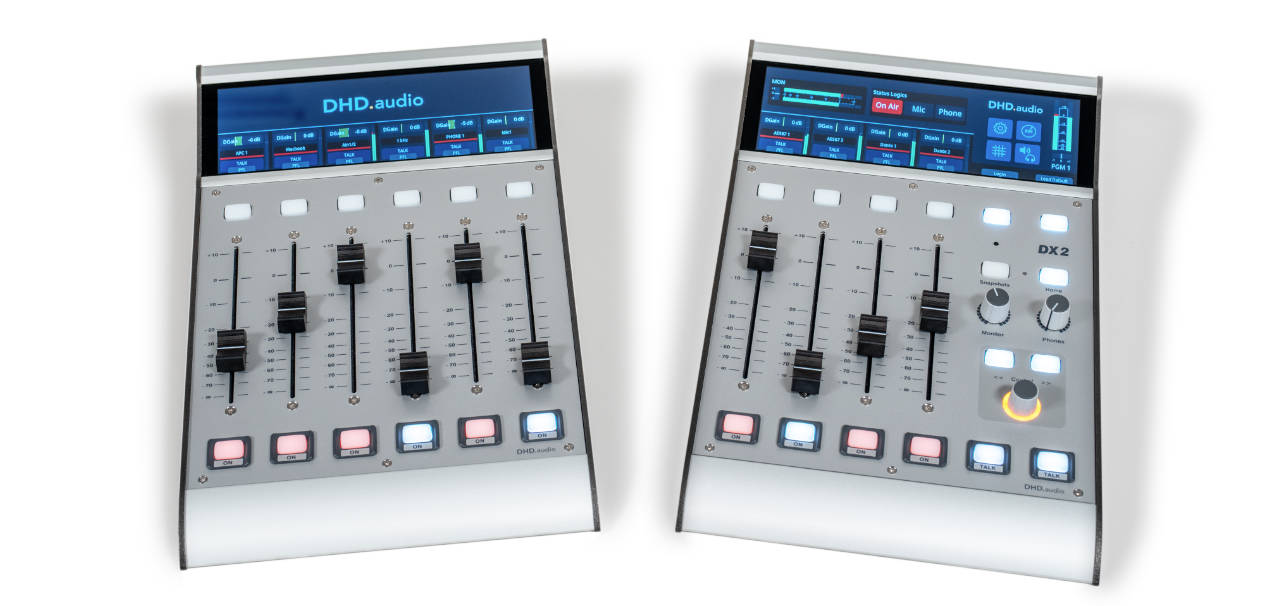 Versatile Control Modules with I/Os
Rear panel connections of the main module comprise an APC power input, XLR microphone input, 6.3 mm jack right and left line outputs to feed active loudspeakers, a 6.3 mm jack stereo headphone output and a 3.5 mm mini jack input port allowing direct audio insertion from a smartphone.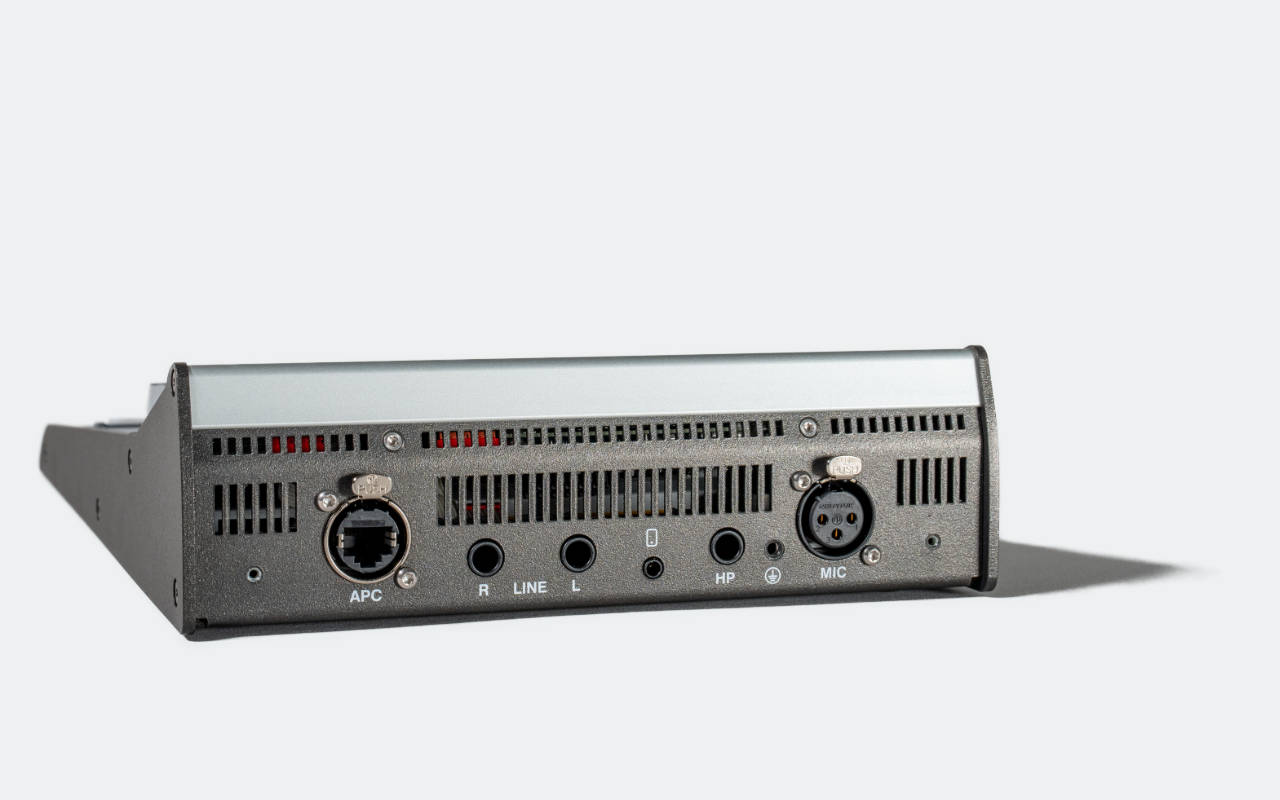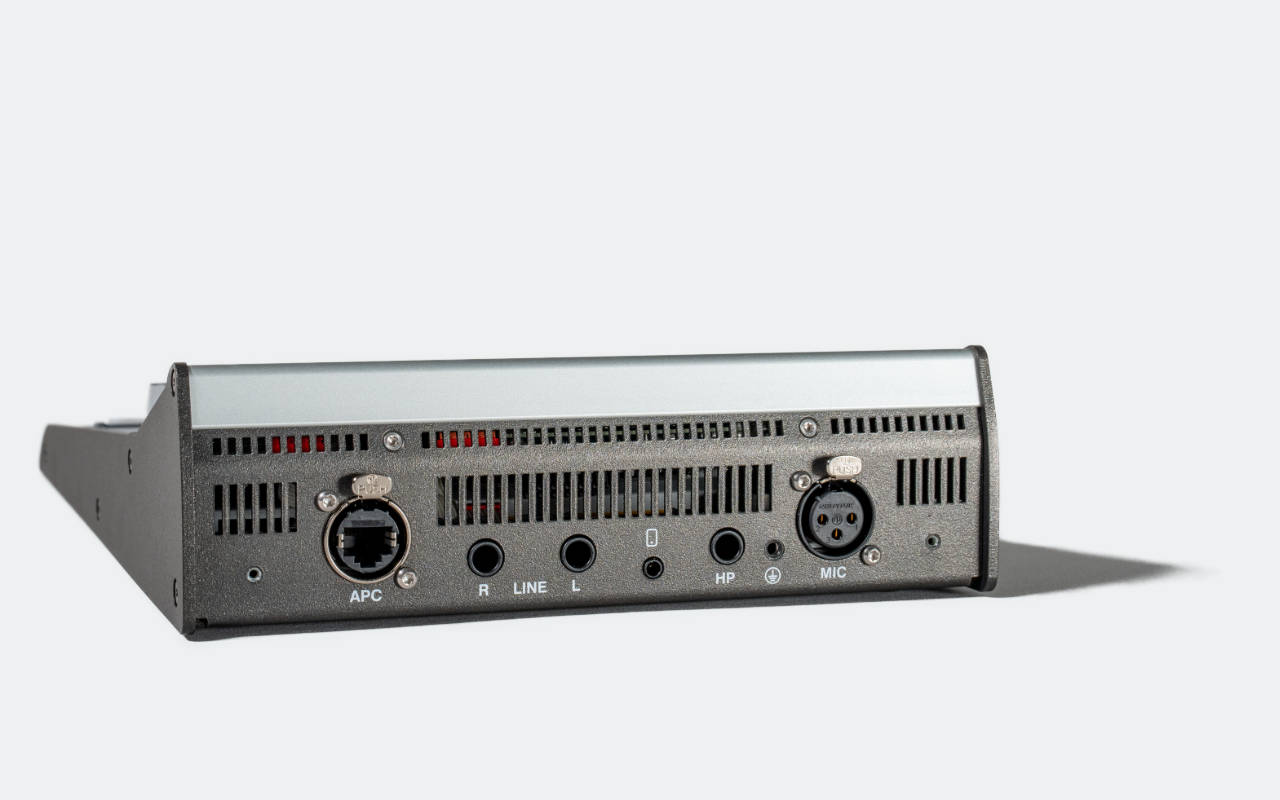 DSP power and connectivity
The XS2 I/O Core 52-1830 combines DSP processing for up to 24 faders and I/O interfaces in one housing. In only 1 rack unit, you find the audio interfaces that are required for journalist desks, edit booths or small studios.
Easy connectivity is the strong point of the I/O Core. Microphones, headphones, line and AES3 signals can be connected to standard XLR ports. Also USB audio and Toslink connectors for ADAT or S/PDIF are included. Additionally, multi-channel options for MADI, DHD's Gigabit Audio and APC are available.
A built-in 4ch/4ch Dante™ interface is the solution for simple playout and recording tasks, monitoring or talkback.