System Components
Software
Views App
The 52-8511 Views App displays TFT views of the mixing console on a common PC. It provides an exact presentation and provides control of the mixer.
This enables you to e.g. display complete mixer control views on the studio PC screens. You can also create specialised views for information purposes in the studio and display those on an extra-large screen.
If your PC monitor is a touchscreen, this feature is supported by the Views App.
Using the HTML5 based web version, you only need a modern web browser on any operating system. An integration into 3rd-party applications, such as playout systems, is also possible.
Assist App
The Assist app is a browser-based application to remotely control a complete mixing desk from a tablet or a PC. A technician can support DJs during their daily operation without being on-site.
The remote user can to control faders and central modules, including any of its Displays. The layout for the Assist app mixer will be generated directly from the Toolbox configuration.
All RX2 and SX2 mixers, as well as TX Touch panels, can be used together with the Assist app.
Snapshots App
The Snapshot App enables the easy administration of snapshots via a web interface.
All three different Snapshot types (Mixer, Channel and Processing) can be loaded, renamed and saved within the mixer.
Snapshot files can easily be downloaded and uploaded to and from the device. With that those snapshot files can be distributed many mixers in almost no time.
The Backup and Restore function allows to download and upload all snapshots of the mixer in a single step.
The Snapshot app is available for all devices with firmware 9.1, without any additional license.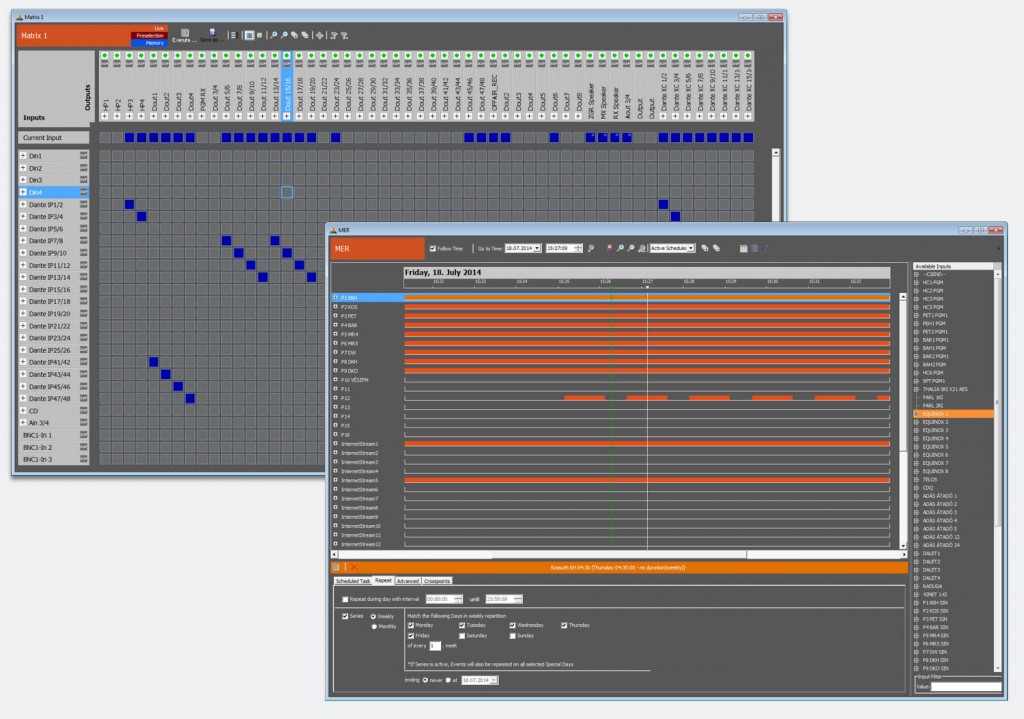 Software for routing, scheduling and monitoring
These PC software products allow structured routing of audio signals in DHD systems. For this, you can set crosspoints in a matrix view or in a list view.
Depending on the kind of licence you have, submatrices and timed automatic routing (scheduling) are supported. Employ the integrated user administration to assign individual access rights for every user.
All Series 52 mixing consoles and routers are supported.
The monitoring software represents selected signal sources as so-called monitoring buttons on the desktop. From these, the editor can select a source in order to route it to their workplace for recording or monitoring.
These monitoring buttons can be adjusted according to the required application. You can change number, size, colour and signal to be routed.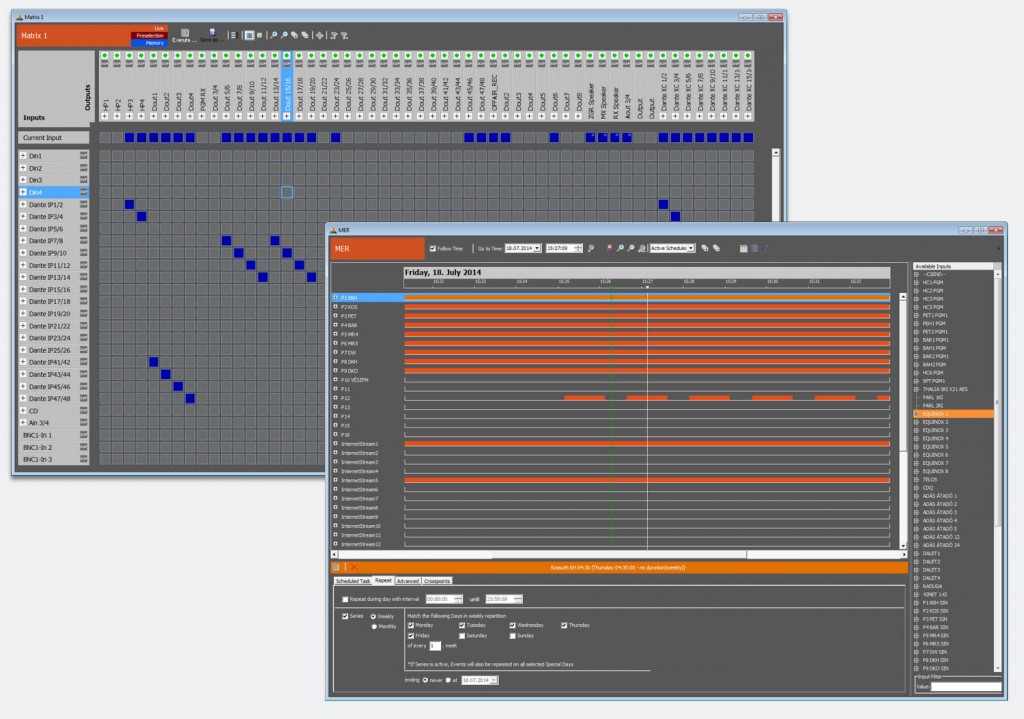 Available Software licences