All our products are manufactured in Leipzig, Germany. In our factory we ensure a safe and efficient production to reduce waste and energy consumption. We only solder with lead-free soldering tin.
Repairing rather than replacing helps us reduce our impact. Our in-house manufacturing allows us to repair most of the possible damages of our products. That keeps our products in operation for a long time.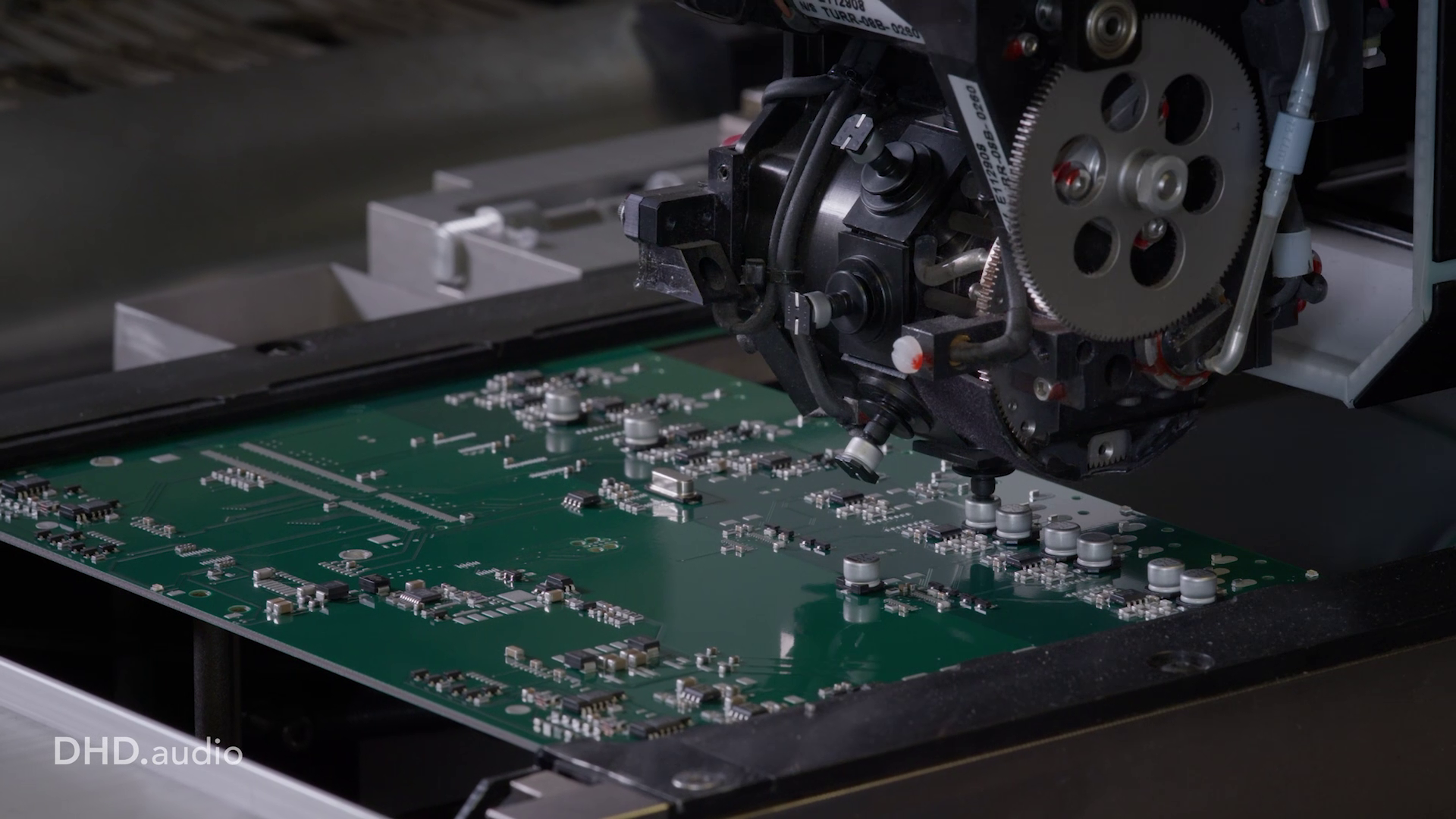 Take-back of old equipment (WEEE)
Our products are subject to the WEEE directives and the German ElektroG. Therefore, we are committed to taking back and recycling of our products based on the legal requirements.
To return a device manufactured by DHD audio, please contact us. We will handle the recycling of the devices via a qualified specialist company.
The symbol of the crossed-out dustbin indicates that electrical and electronic equipment may not be disposed of with household waste at the end of its service life, but must be recycled properly by the user or the manufacturer taking back the equipment.
Altgeräterücknahme (WEEE)
Unsere Produkte unterliegen den WEEE-Richtlinien und dem ElektroG. Daher verpflichten wir uns zur Rücknahme und zum Recycling unserer Produkte auf Basis der gesetzlichen Vorgaben.
Zur Rückgabe eines von uns hergestellten Gerätes kontaktieren Sie uns bitte. Wir wickeln das Recycling der Geräte über einen qualifizierten Fachbetrieb ab.
Das Symbol der durchgestrichenen Mülltonne besagt, dass Elektro- bzw. Elektronikgeräte am Ende ihrer Lebensdauer nicht im Hausmüll entsorgt werden dürfen, sondern vom Nutzer oder rücknehmenden Hersteller fachgerecht recycelt werden müssen.