System Components
DSP Cores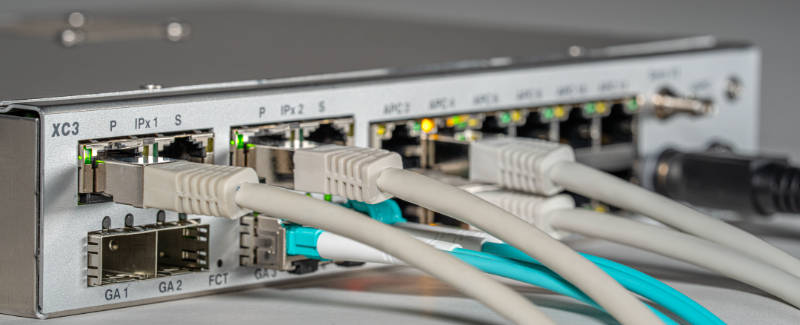 The heart of every DHD system
The XC3 and XD3 Cores are the basis for all mixing console surfaces of the Series 52 product line.
They process, for example, a small 4-fader TX touch mixer, a compact 10-fader SX2 console, a medium-sized 24-fader MX system or a large 48-fader RX2 console with layers.
Designed to create distributed systems
The XC3 and XD3 Cores and the XC3 Concentrator provide common RJ45 ports for the connection of control modules and I/O boxes. Here, standard CAT cables are used, carrying Audio, Power and Control signals in the same cable – DHD's APC technology.
Thus, your setup benefits from the advantages of common CAT cabling infrastructure which allows you to place I/O boxes and control modules anywhere you need them.
All Gigabit Audio and data connections between cores and concentrators are based on standard fibre-optic cables for Gigabit Ethernet – DHD's GA technology.
The XC3 Concentrator is always dedicated to one core and acts as APC port extension unit.
This design principle allows you to create true distributed installations, where every part of the system is where it should be. The use of standard data cables and structured cabling for the interconnection of DHD modules can dramatically reduce the overall system installation costs.
Toolbox – system configuration software
The flexibility of the Series 52 Cores is mainly based on the Toolbox configuration software. All your ideas and requirements for certain functions will be defined during a configuration process typically done by DHD or by your system integrator.
This configuration is what will make your system work. However, if you need to change it later, just use the Toolbox software again.