Made for All Broadcast Applications
Developed for the highest demands in radio and TV broadcast environments, the RX2 is perfect for modern workflows in on-air studios, main control rooms and OB vans.
A large 10.1″ touch display for each console section provides you with all options to configure a customised mixer layout with exactly those buttons, meters and settings you need. This makes daily onair production quick and easy.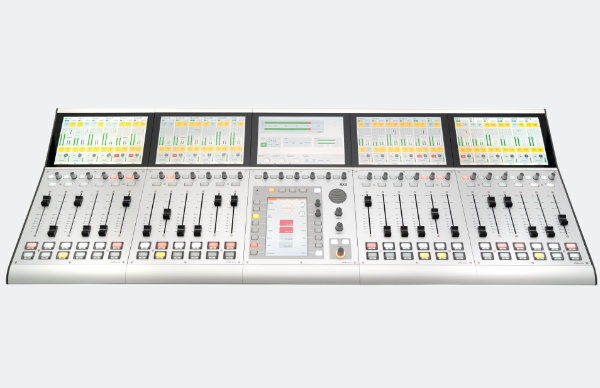 Maximum Flexibility
The RX2 modularity gives you the freedom to build a mixing desk that will just fit. This versatile console series ranges from compact sizes of 6 or 12 faders for smaller production units to big control-room consoles with up to 60 faders. All faders are professional-grade 100mm motorized faders with dust-protection.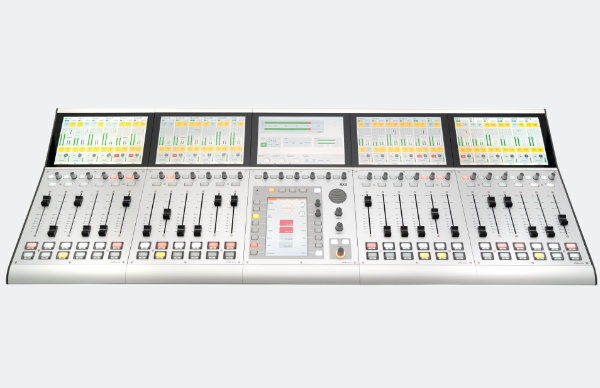 Your language for your mixer
To make it even easier to use the DHD device, the user interface can be adapted to different languages. By using different UTF-8 character sets button labels, channel names, individual text elements and also the weekdays of the clock can be displayed in the desired language. This allows an intuitive operation even with non-Latin characters. The following character sets are currently available:
Channel names and other labels can be conveniently entered from a browser using the Labels App.
Instead of using text, also symbols can be added to lables to provide a faster overview. A useful set of emojis is directly accessible via the mixer's on-screen keyboard. For example a telephone channel can be marked with telephone emoji ?.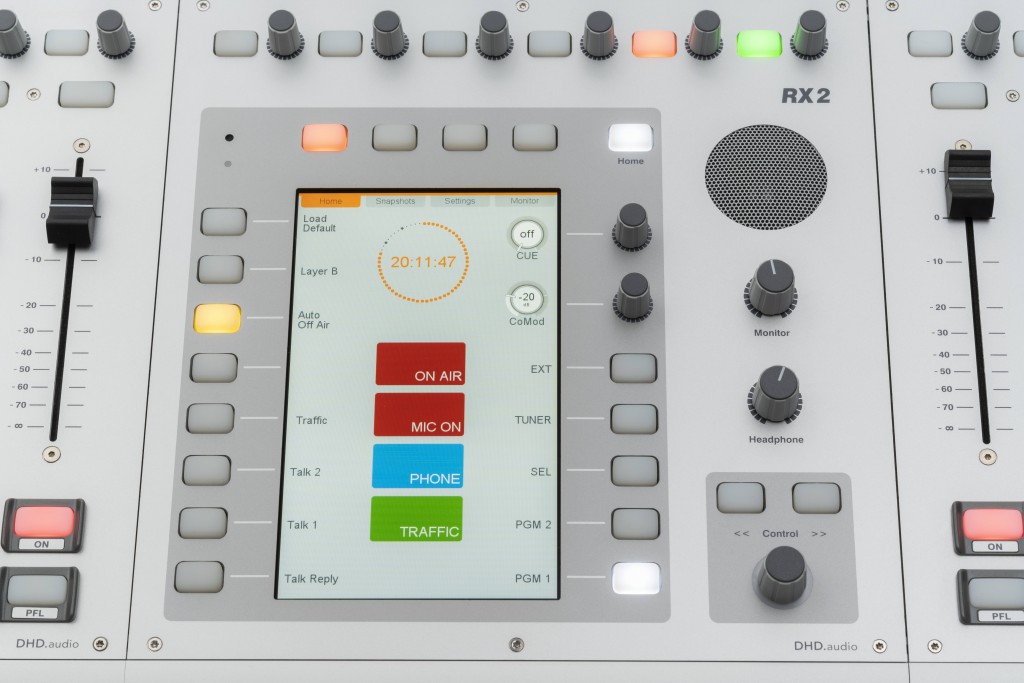 Flexible Labels for Central Controls
An outstanding feature are the switchable functions for the hardware buttons in the central section. With adaptive labels in the vertical display, it provides fast and tactile access to all important mixer functions, for example monitoring and talkback.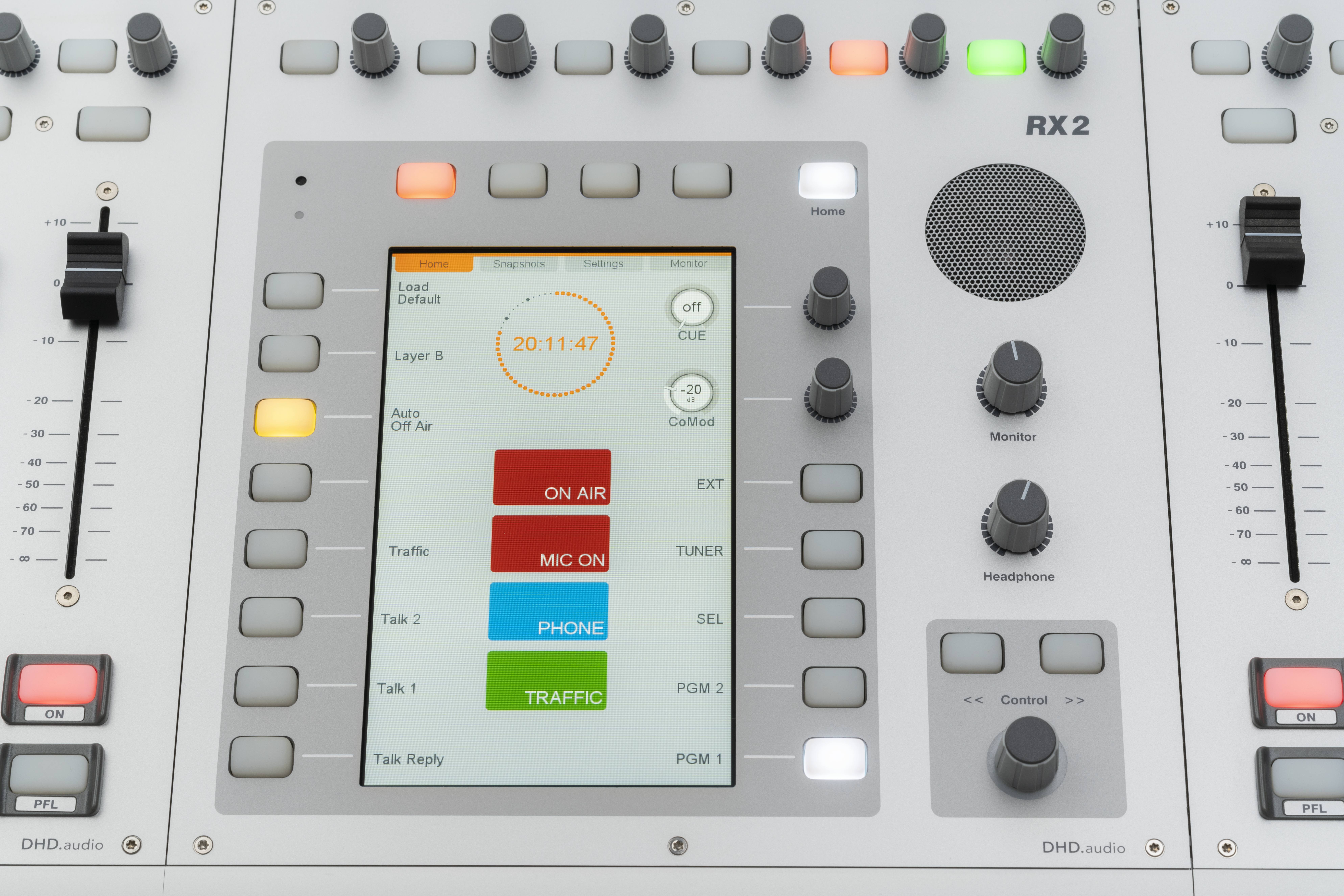 Versatile Control Modules with built-in I/O
The central module provides the most important audio I/Os. A microphone input and a headphones output are included, and you can also connect your loudspeakers directly to this unit, thus reducing necessary rack space and cabling work.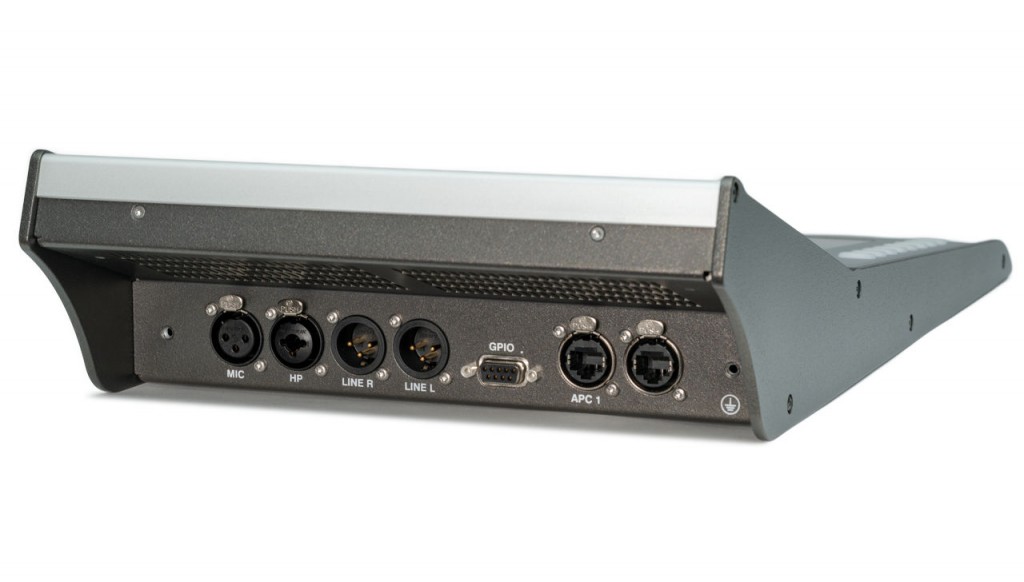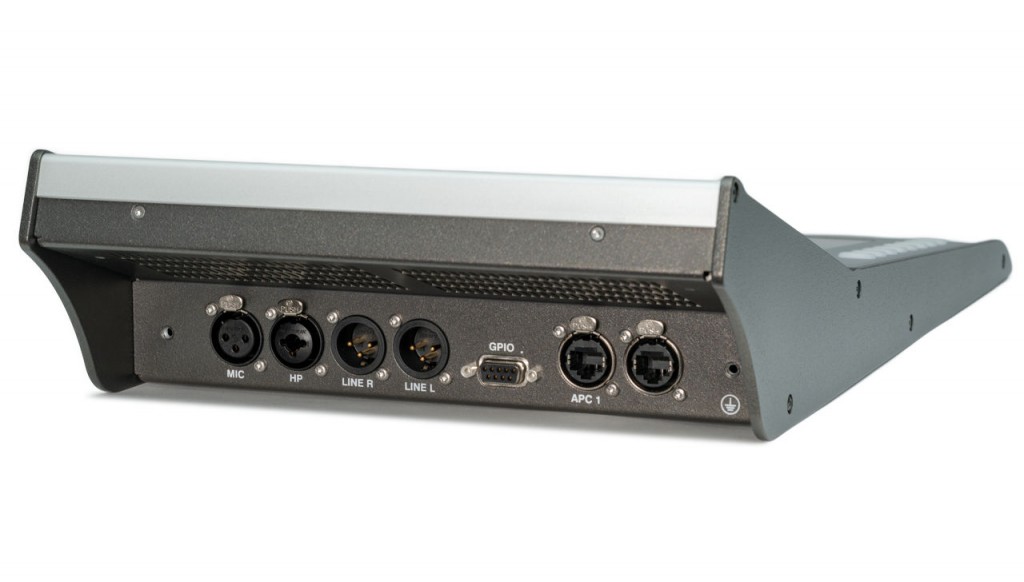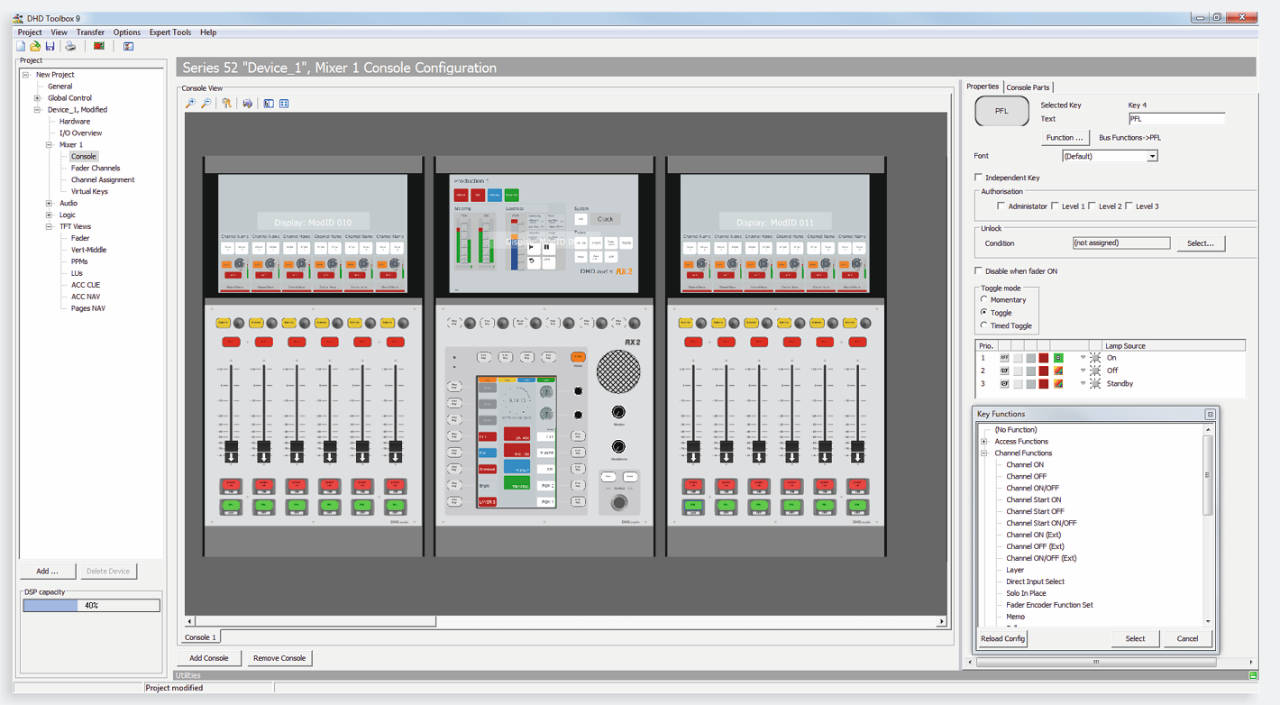 It's all in the software
The RX2 is a flexible combination of audio processing modules (in the DSP core) and a number of control modules. This design allows you to customise a system for your particular application.
Just use the Toolbox software, which runs on a standard PC, to configure the RX2.
With the Toolbox you can:
define the structure and main functions of the system

assign functions to pushbuttons, rotary encoders and displays

create complex logic and control functions

design and integrate TFT touch displays
Once this configuration is completed, you can upload it to the system and start using it right away. If you need to change functions later on, you can do this any time.