Leipzig, Germany, April 14th, 2022 – DHD announces an expansion of its global customer support base with the appointment of Syncrotech Systems Pty Ltd as master distributor for Australia and New Zealand. Founded 30 years ago, Syncrotech specialises in the supply of individual products, complete systems and supporting services for radio and television broadcasters, as well as the film, video and audio production sectors.
"DHD has achieved global recognition for its audio mixing, routing and control products, which allow complete systems to be created on any desired scale," comments Paul Heaton, Syncrotech's Managing Director. "We will be offering the complete DHD product range, from the compact SX2 mixers and TX touch-screen controllers up to the 96-fader RX2, plus the individual modules that make DHD systems so flexible to configure."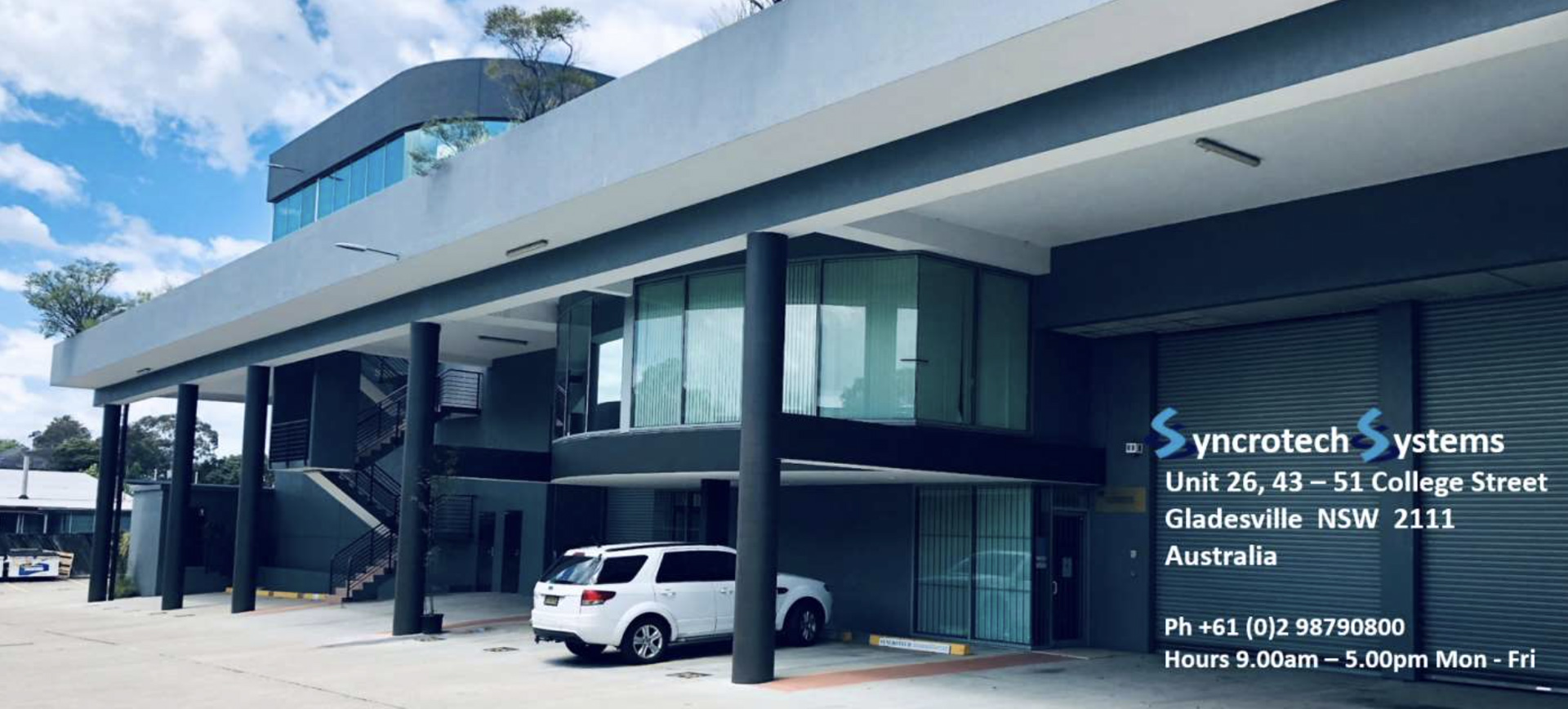 "We are very pleased to welcome Syncrotech into our worldwide dealer network," adds Christoph Gottert, DHD's International Sales Manager. "Syncrotech has an excellent track record both as an equipment supplier and system integrator. It also understands the advantages of IP networking which has become an integral part of broadcasting for applications such as content distribution."
Syncrotech (ssd.com.au) has worked with the majority of Australian and New Zealand TV stations, national and state libraries, radio stations – from national broadcasters to community stations and educational institutions. The company operates from headquarters at Gladesville, NSW, 10 km northwest of Sydney's central business district. Syncrotech Systems Pty Ltd is part of the Syncrotech Group which also includes Syncrotech System Design Pty Ltd and microphone specialist Que Audio.
DHD (www.dhd-audio.com) develops and produces digital audio studio equipment and systems for professional applications in broadcast control rooms, DJ-operated radio studios, OB trucks, SNG vans, ingest stations and edit suites. DHD also produces routing and talkback matrices, audio-over-IP interfaces and supporting software. DHD devices can be operated directly or under IP networked control. Designed and manufactured in Germany, DHD products are used successfully by broadcasters around the globe.
Contacts for further information
David Kirk, Stylus Media Communications
Tel: +44 (0)1342 311 983
Email: stylusmedia@gmail.com
Paul Heaton, Syncrotech Systems Pty Ltd
Tel: +61 2 9879 0800
Email: paul@ssd.com.au
Christoph Gottert, DHD audio GmbH
Tel: +49 341 589 7020
Email: sales@dhd-audio.com
DHD Audio GmbH, Haferkornstrasse 5, 04129 Leipzig, Germany
Tel: +49 341 589 7020
Email: sales@dhd-audio.de
Web: www.dhd-audio.com
Facebook: www.facebook.com/dhdaudio
Youtube: www.youtube.com/c/dhdaudio
Twitter: @DHDaudio