– September 13, 2017 –
for immediate use
DHD's presentation at this year's IBC focuses on the integration and interoperability with products of other broadcast gear manufacturers. We will display our newest developments in the field of Audio-over-IP technology. New concepts for IP-based broadcast workflows are another important subject.
The new XC2 AES67 RAVENNA Interface
Placing high value on audio interoperability, the development of an own sophisticated AES67 AoIP device is an essential step towards connecting DHD mixers and routers to almost all available Ravenna-enabled or AES67-enabled devices or virtual soundcards.
With this interface you can send and receive up to 32 AES67/RAVENNA-compliant Audio-over-IP streams (64 channels maximum). The XC2 AES67 Ravenna Interface can be used on the internal extension slot of all 52/XC2 Cores, 52/XS2 Cores and 52/XC2 Concentrators.
HTML5-based DHD Mixer
SCISYS and DHD have teamed up and are presenting an all-in-one touchscreen solution for virtual radio at this year's IBC. The Scisys Onair Player fully integrates an HTML5-based DHD control desk into its interface. As usual, the DHD mixer itself can be easily customized with the Toolbox8 configuration software.
Studio screen application
Swiss Micromedia Digimedia Screencomposer is a tool that helps you to organize your studio screen. It shows all the relevant information – clearly arranged. It integrates DHD's PC TFT View Software with level meters, signalization and studio clock, video streams like TV or visual radio and news websites. This way the DJs can easily stay tuned to current events, keeping track of the mixer status at the same time.
About DHD:
DHD audio GmbH is developer and manufacturer of digital audio studio technology for professional applications in radio and TV broadcasting. Our company and our products made in Germany have gained recognition with numerous satisfied customers in public and commercial broadcasters around the globe.
Info: www.dhd-audio.com
About SCISYS Deutschland GmbH:
The SCISYS group is a leading developer of IT services. They develop robust, real-world application solutions and provide supporting services that create real business benefit.
Info: www.scisys.de
About Micromedia AG:
Swiss-based Micromedia AG is a leading consulting, technology and engineering provider for radio and TV broadcasters in Europe and Africa.
Info: www.micromedia.ch
Download this Press Release as PDF: 2017_Press_Release_IBC
Download picture of XC2 AES67 RAVENNA Interface (5.000px × 3.338px)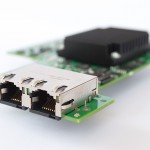 Download picture of "SCISYS  Onair Player with integrated DHD HTML5 mixer" (1.920px × 1.080px)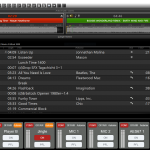 Download picture of "DIGIMEDIA Screencomposer" (1.920px × 1.080px)