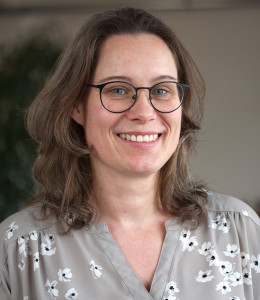 DHD Audio GmbH, a leading manufacturer of professional mixers and audio devices, announces a new addition to its management team. Anne Philipp is promoted to General Manager, reporting to Managing Directors Joerg M. Deubner and Sven Hoffmann. 
Graduating in 2006 with a Business Administration degree from the University of Leipzig, Anne Philipp joined DHD in January 2007 as an executive assistant responsible for materials procurement and accounting. She later also took on production planning. In 2010 she left to work on public tender preparation for a municipal organisation, returning to DHD in 2016. Since then she has resumed her former roles within the company as well as supervising DHD's human resources.
"Anne Phillip is a highly efficient and effective administrator who has proved her management skills within DHD over many years," Joerg Deubner comments. "Sven and I are still deeply involved in hardware and software development so fully appreciate having a colleague of her competence in charge of general company operations."
About DHD
DHD Audio GmbH develops and produces digital audio studio equipment and systems for professional applications broadcast control rooms, DJ-operated radio studios, OB trucks, SNG vans, ingest stations and edit suites. DHD also produces routing and talkback matrices, audio-over-IP interfaces and supporting software. DHD devices can be operated directly or under IP networked control. Designed and manufactured in Germany, DHD products are used successfully by broadcasters around the globe.
Contacts for further information
David Kirk, Stylus Media Communications
DHD Audio GmbH, Haferkornstrasse 5, 04129 Leipzig, Germany