The touch of broadcast
The TX is a multitouch mixing console with an intuitive control interface for daily operation at news desks, in editing suites and in SNGs.
Its flat table-top design, with a 10.1″ multitouch display, two assignable potentiometers and six hardware buttons, allows professional audio mixing on a small footprint.
The TX can be used with any of our DSP Cores as stand-alone mixing console or as extension for a larger DHD system.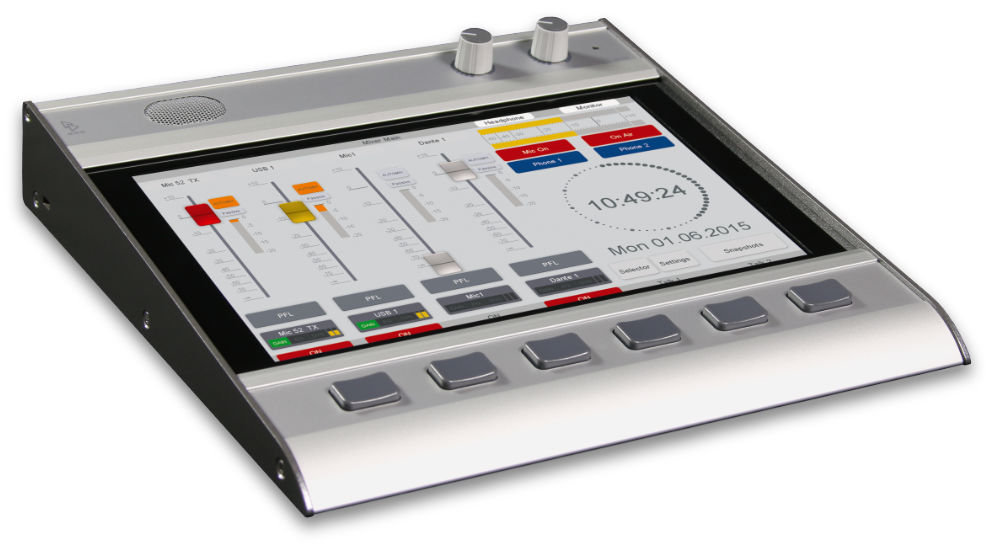 Easy connectivity
With the integrated high-quality microphone input and headphone output, the most important connectors are available directly in the device for telephone interviews or dubbing.
Featuring a built-in talkback microphone and loudspeaker, the TX is also a perfect talkback unit or monitoring controller.
One single network cable connects the TX to a core or concentrator. It transmits all audio and control signals and also provides power for this device. The TX can be operated with a maximum distance of 100 m from the core.

Customize your screen layout
With the Toolbox configuration software you can create your individual mixer layout that fits your workflow best. You can define number and size of faders, buttons with your required functions and, of course, peak meters to show selected signal levels.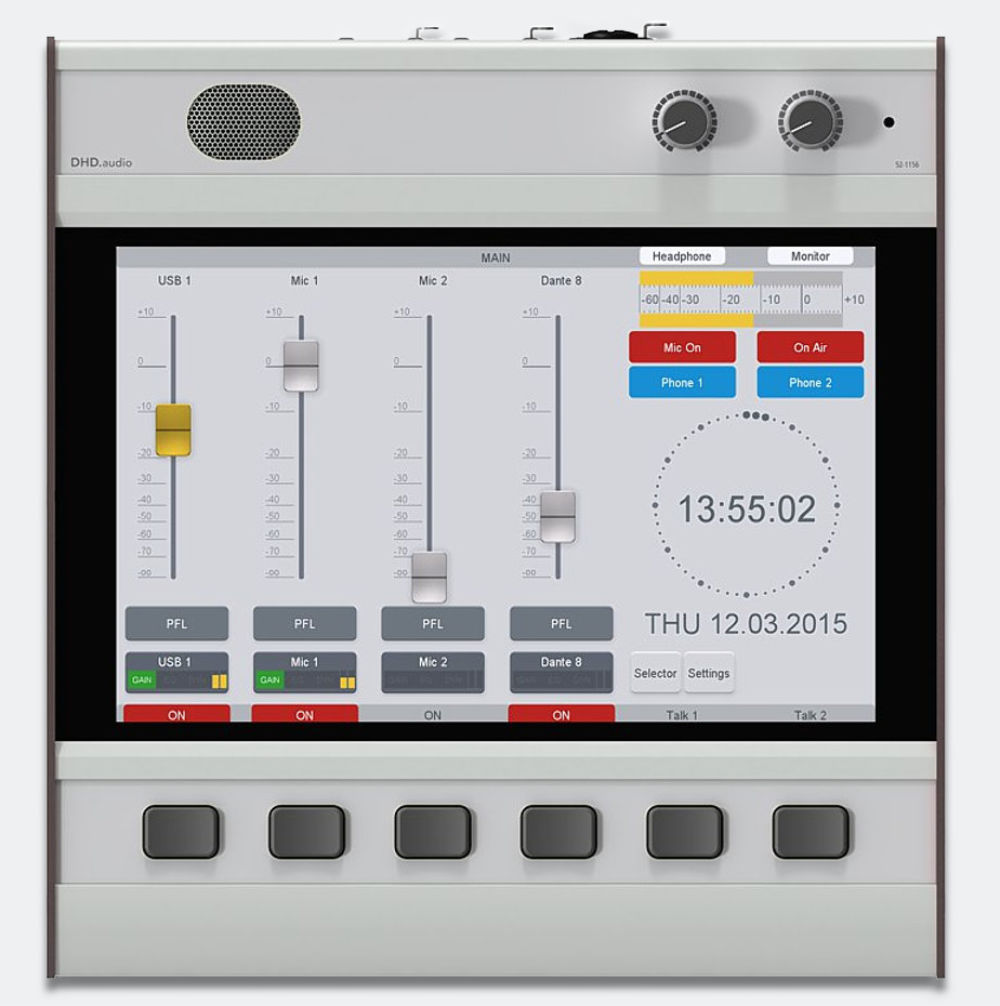 Key features
10.1″ high-resolution multitouch display, IPS, capacitive touch screen

2 hardware potentiometers

Professional microphone input, XLR

Professional headphone output, XLR/6.3 mm jack combo

Integrated talkback microphone and loudspeaker

1 APC port to connect to a DHD Core or Concentrator

VESA 100 hole pattern on the bottom