Compact mixer – powerful features
The 52/SX is a modular compact mixing console for radio and TV. The price-optimised mixer is ideal for On-Air studios, audio workstations and smaller OB vans.
The console consists of 4, 8, 12, or 16 faders, and of a central control section that includes talkback microphone, loudspeaker, and a 7″ TFT touch display. 52/SX consoles are available in flat or angled versions, with split options.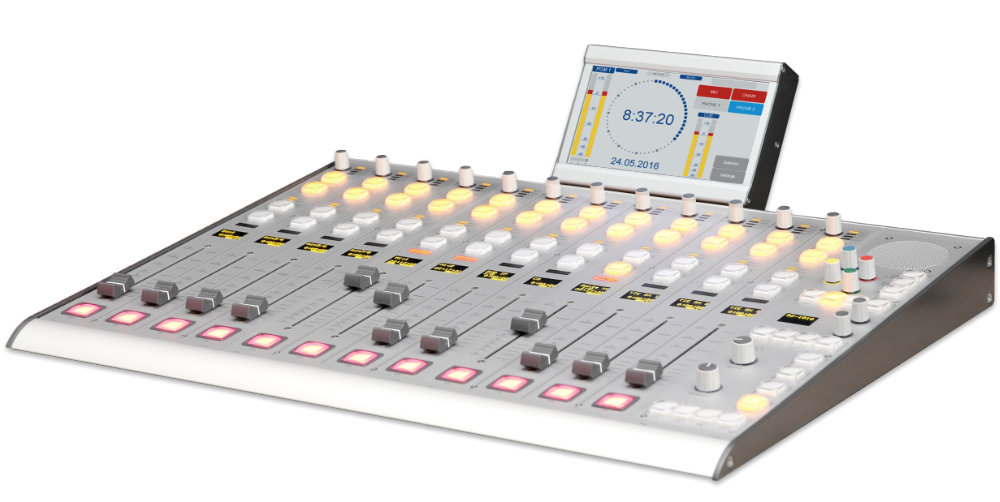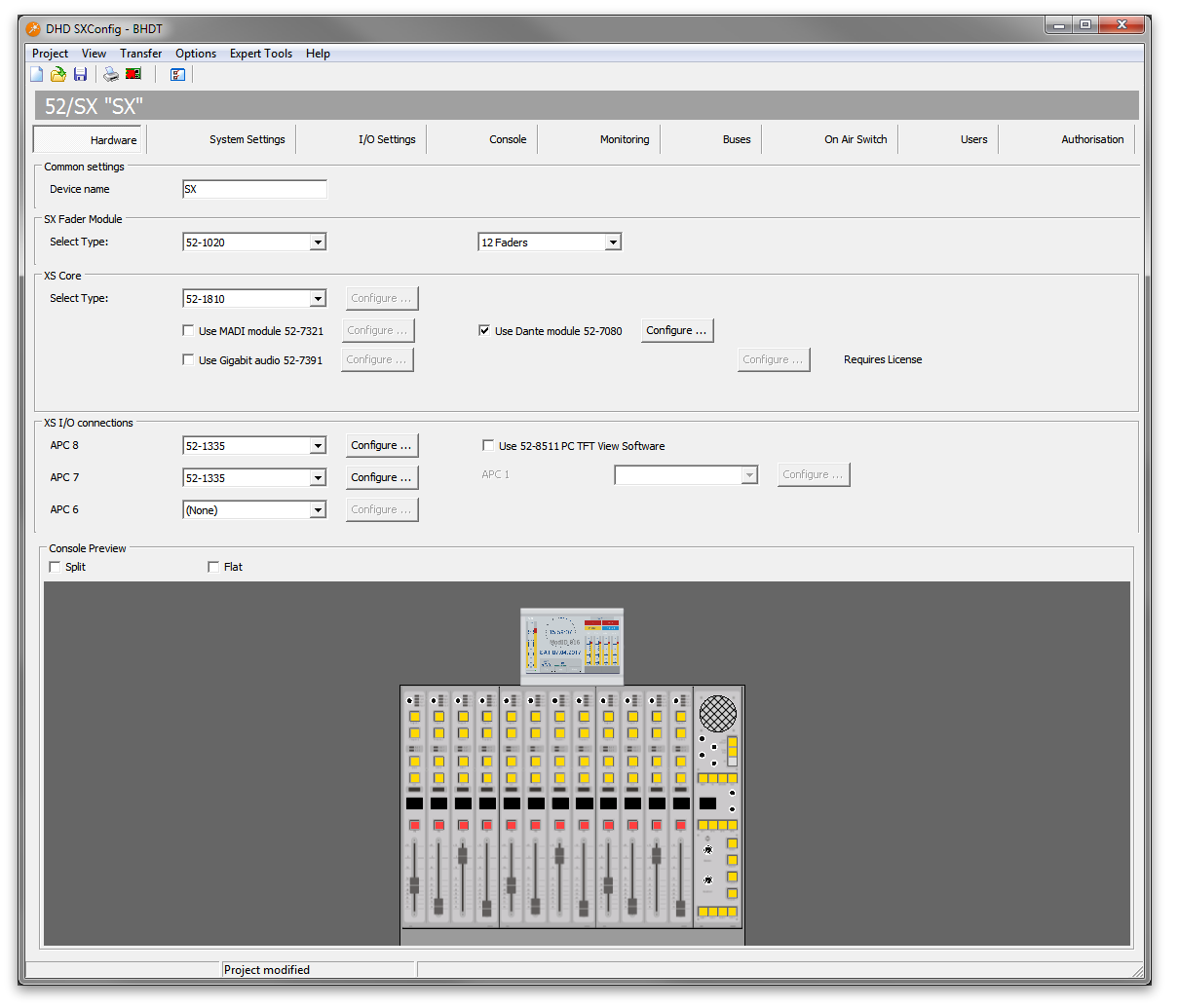 Simplified Configuration Software
It complements DHD's 52/MX and 52/RX product lines. The 52/SX is based on the same Series 52 firmware platform. It can be configured with a simplified version of the Toolbox8 software called 'SXConfig'. The 52/SX can be extended to allow seamless networking with other Series 52 products, including DSP Control Software and Remote Control PC Software.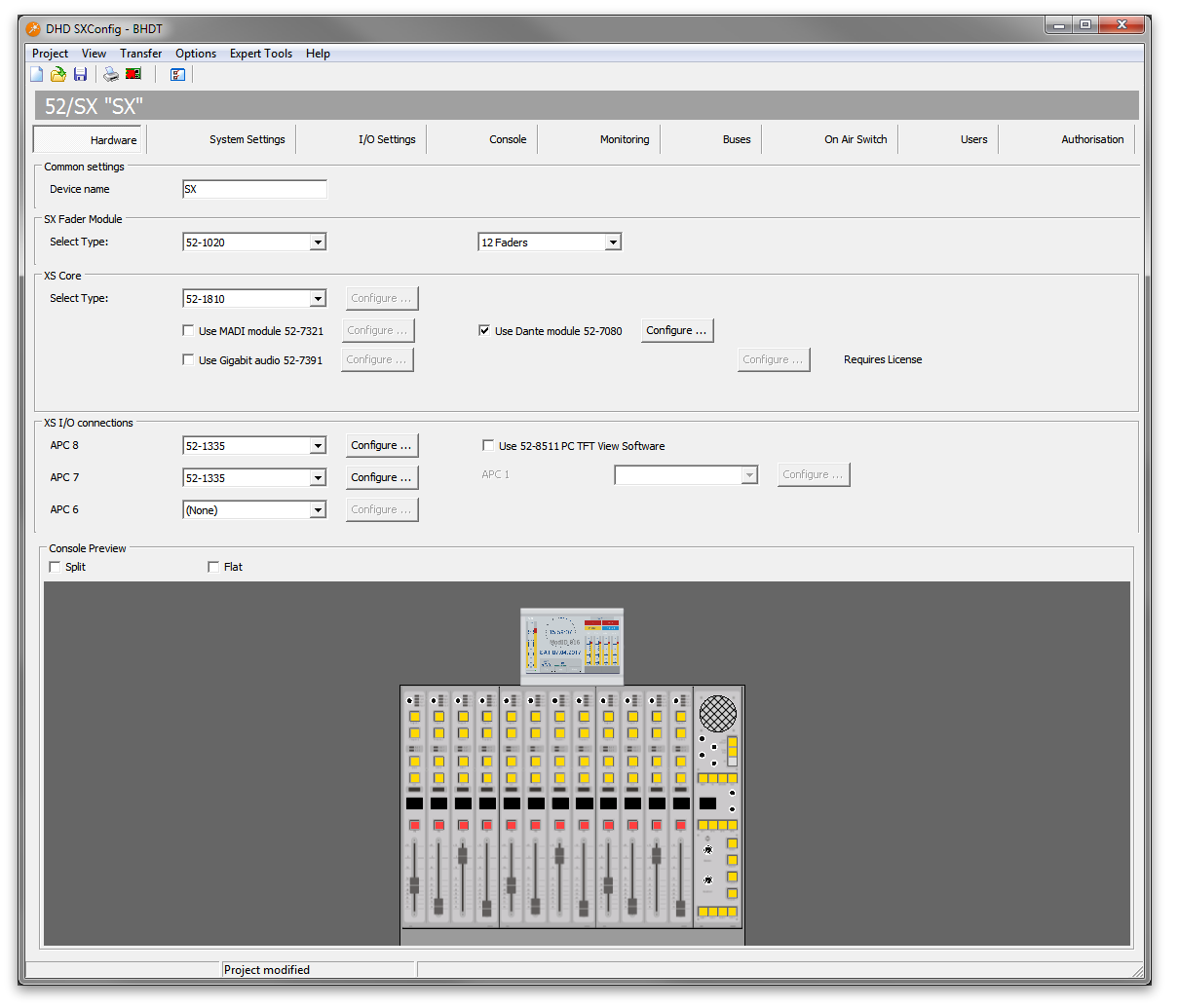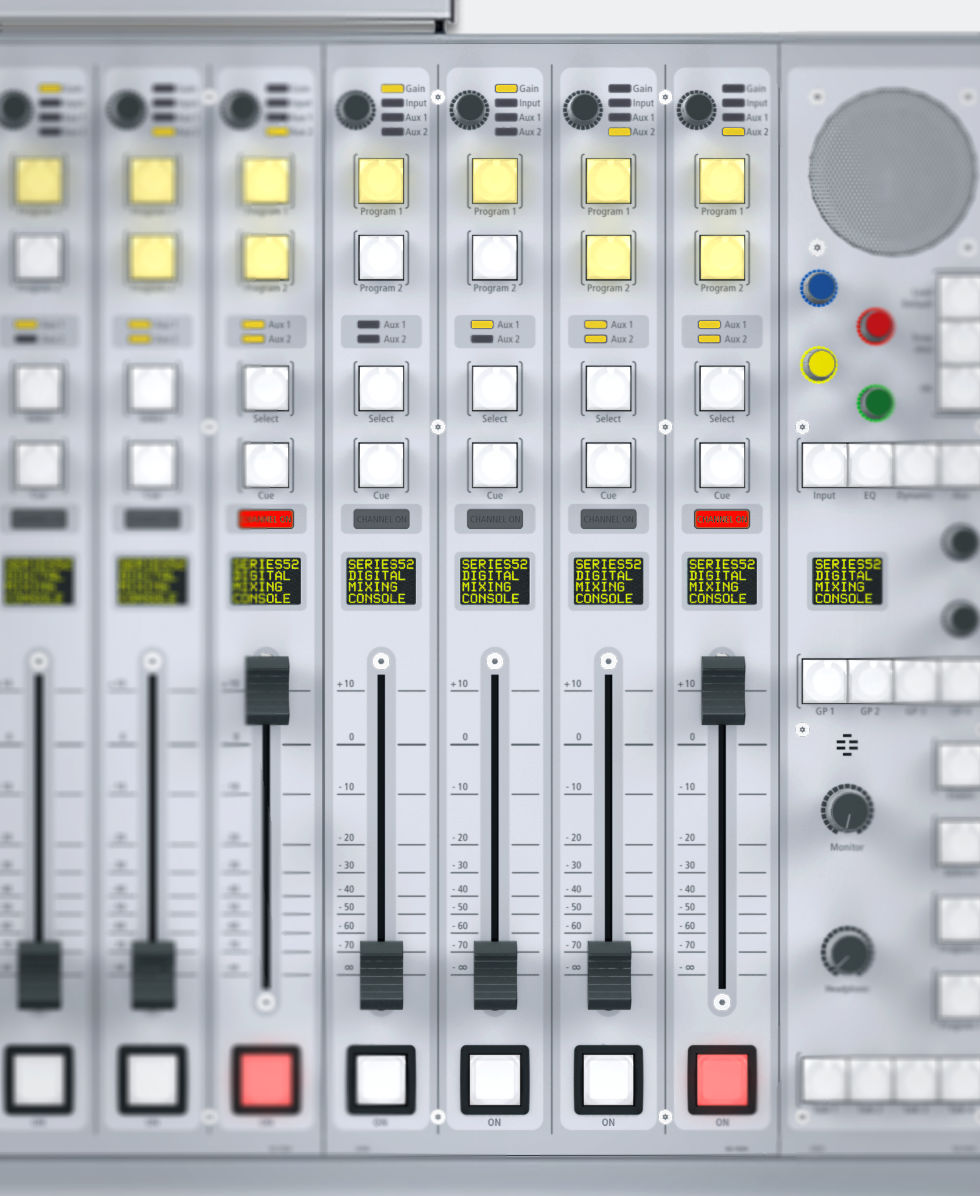 Included Fader Channel Features
Encoder for channel settings, Gain, Input, AUX level

Aux bus status indicators

Channel select push buttons, access to central section

Channel ON status light bar

OLED displays for 16-character channel names, encoder function, DSP function icons, and input level indicators, 160° viewing angle

Professional high-grade 100 mm conductive plastic faders

Professional push buttons with silent 4 mm travel and multi-colour LEDs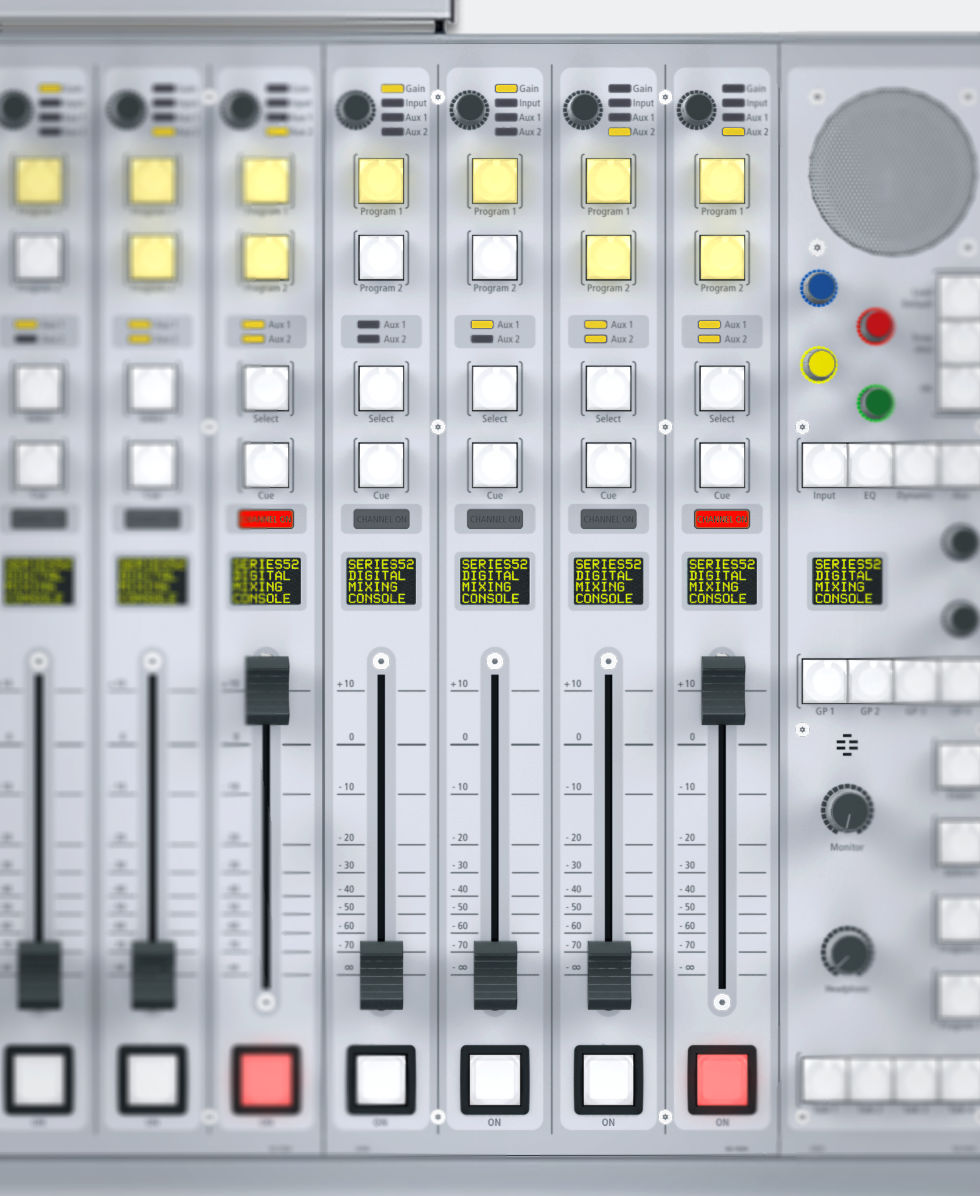 Included Central Unit Features
Pre-listening & talkback speaker with built-in amp

Encoder section for control of EQs, dynamics, other settings

Flexible encoder & OLED display section for additional volume control and monitor selectors, studio monitor control supported

General purpose push buttons

Talkback microphone with built-in preamp

Monitor selector, expanded by touch-display selector

Professional high-grade volume potentiometers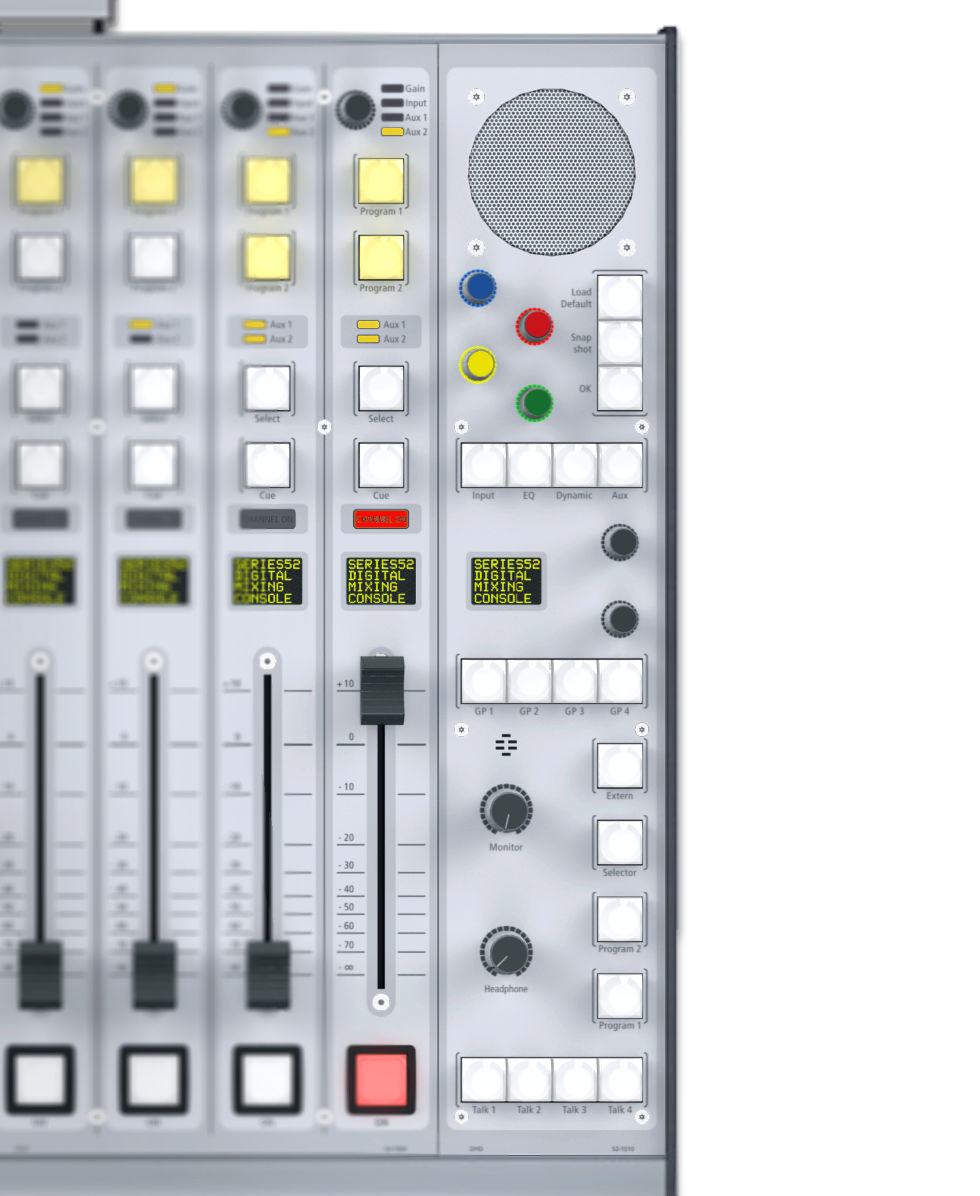 DSP power and connectivity
The 52/XS2 Core 52-1810 can be used with 52/SX control modules. It is designed to work with a standard configuration for On-Air studios with up to 16 faders.
The built-in 4ch/4ch Dante™ interface is the solution for simple playout and recording tasks, monitoring or talkback. Together with a 52-1335 Multi I/O Box it features microphone, headphone, analogue line, digital inputs and outputs (AES3, S/PDIF, USB audio), MADI, APC and Gigabit audio interfaces.
The cabling between fader units, central section, DSP units and I/O units is realised solely via Ethernet (DHDs APC technology), thus allowing the usage of the commonly used CAT cabling systems.