Fully-featured modules for all applications
The 52/RX is a flexible system that performs well in On‑Air studios, production suites, video postproduction and in OB vans. You can use it as a mixer system or as a powerful audio router.
When it is used as Mixing Console, you can build desks with up to 64 fader channels. 52/RX modules are based on the successful design of the DHD RM4200D mixers. However, the 52/RX sports many key features of the Series 52:
All modules are connected with standard Ethernet cables, allowing distances of up to 100 m between the modules and the DSP core.
You can define up to four independent mixers within one single DSP core.
TFT touch displays are fully supported. You can also use 52/MX control modules with your 52/RX to benefit from an even greater scope of options.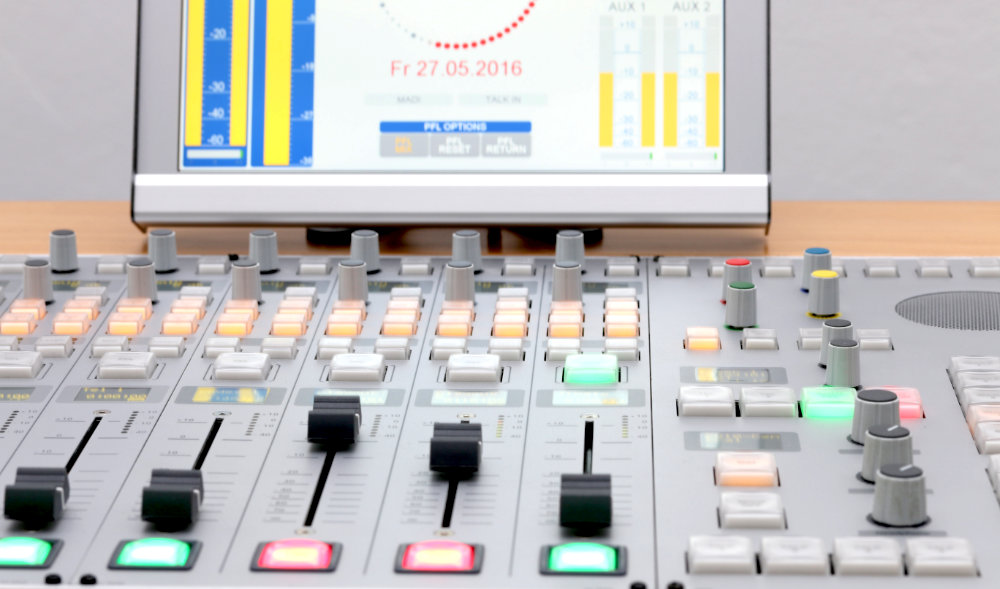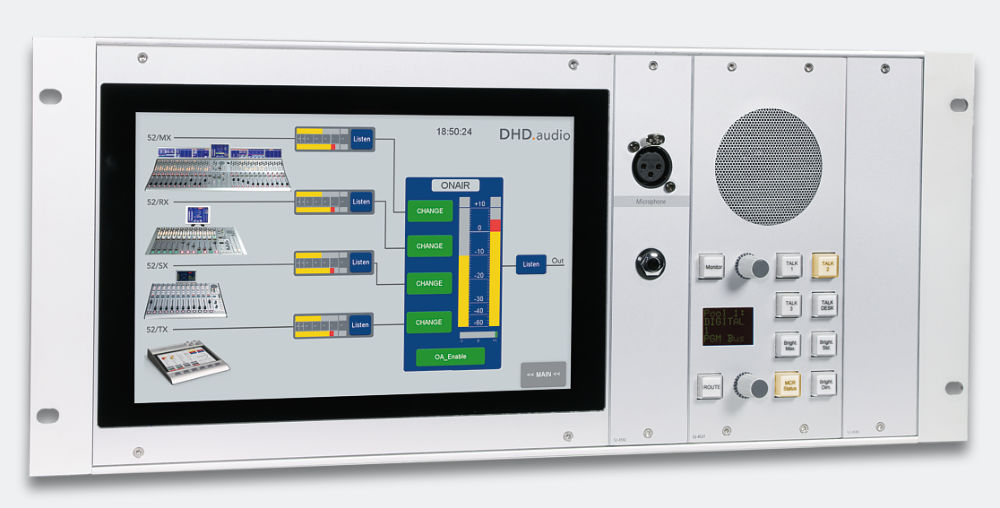 Modules from one family
The modules of the 52/RX system are based on the same hardware as the 52/MX modules. Therefore you can use any 52/MX module to run seamlessly within your 52/RX setup. Select the modules you need and configure their functions with the software.
This "family connection" makes it easy to build talkback modules or control panels for monitoring, router control or any other application you need.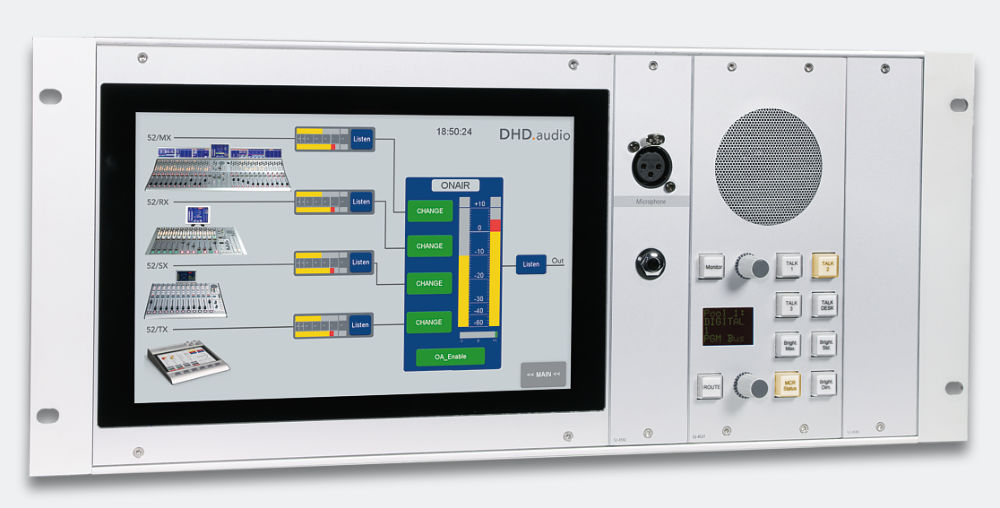 TFT touch control
Hardware buttons are fine, but sometimes your system needs "that special touch". Here the Series 52 multitouch display will boost your possibilities. Its 10.1″ TFT screen puts you in control, no matter where you place it: next to your 52/RX mixer, stand-alone on the desktop as a 52/TX talkback panel, flush-mounted in the furniture or even set up in a rack unit.
Using the Toolbox8 software, you can design touch-screen layouts exactly for your application – including level meters, clocks, DSP parameters and buttons. This flexibility allows layouts for setting channel parameters, routing, talkback and system monitoring.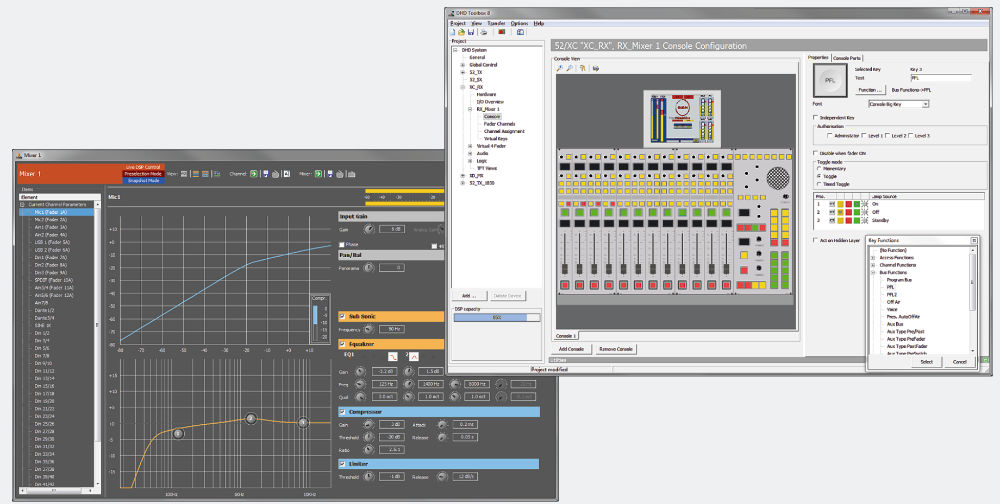 It's all in the software
Technically speaking, the 52/RX is a flexible combination of audio processing modules (in the DSP core) and a number of control modules. This design allows you to customise a system for your particular application.
Just use the Toolbox8 software, which runs on a standard PC, to configure the 52/RX.
With the Toolbox8 you can:
define the structure and main functions of the system
assign functions to pushbuttons, rotary encoders and displays
create complex logic and control functions
design and integrate TFT touch displays.
Once this configuration is completed, you can upload it to the system and start using it right away. If you need to change functions later on, you can do this any time.