All-in-one Console
The compact DX Desktop Mixer can be used for On-Air, in the OB van, for news, edit and ingest Stations. Due to the professional DHD design with its 4 faders, a TFT touch display, and a 1U DSP and I/O unit, it can be used in every radio and TV environment.
To install the DX, just put it on the table. No need to cut holes in the furniture – you can start using the mixer immediately.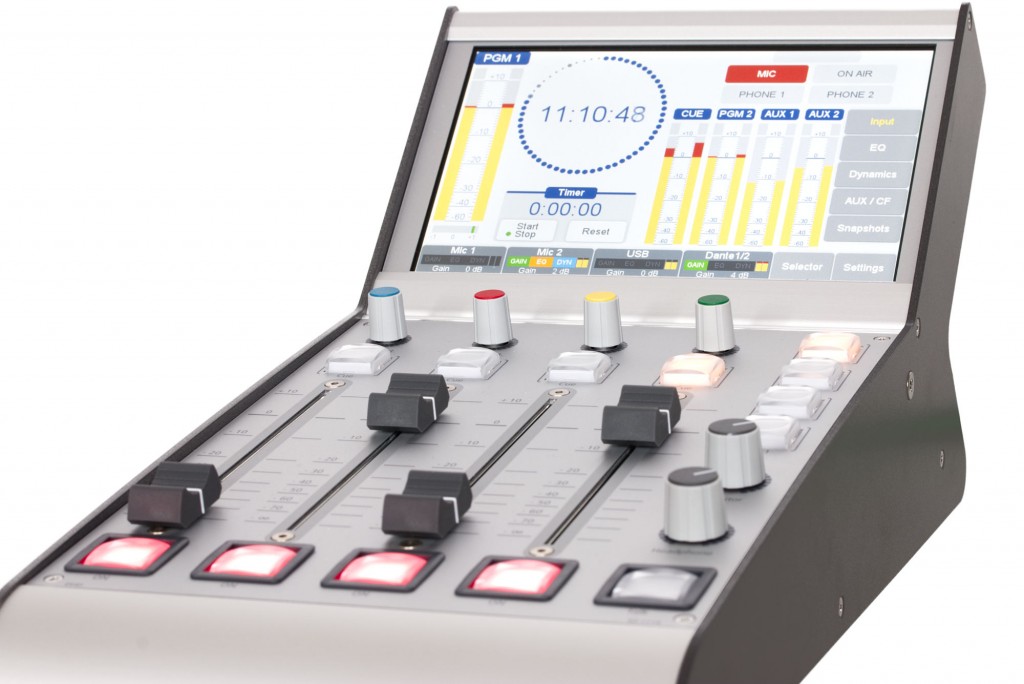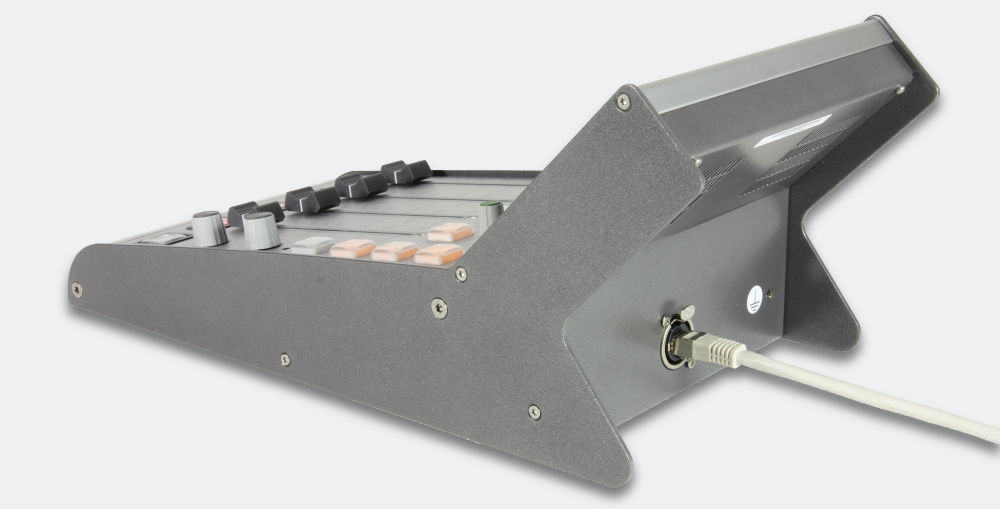 Specifications
Compact desktop control unit and 1U rack unit linked with standard CAT cabling

100-mm faders, 7" multitouch TFT display

Sturdy mechanical design built for 24/7 use

Two potentiometers for monitoring levels

4 colored encoders for direct control of channel settings or as TFT encoders for EQ, compressor and Aux levels

Low power consumption, power supplies with Energy Efficiency Level V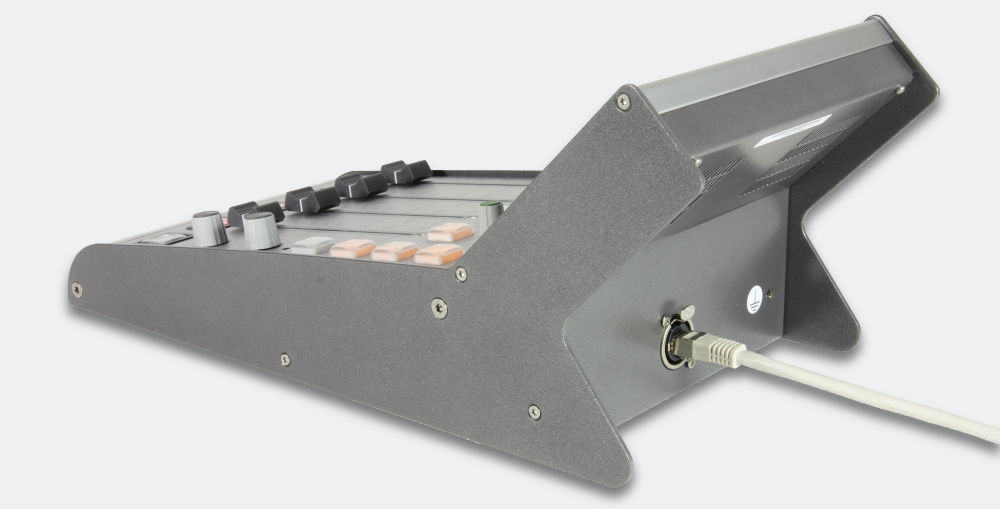 Intuitive-touch user interface
Each DX console is equipped with a 7-inch multitouch IPS Display showing brilliant colors from all viewing angles.
Choose from a large variety of main views for different purposes which can be selected in the DXConfig software. Also, pre-configured pages for EQ, dynamics, input settings, snapshot management and AUX will be delivered with each console.
Perfect partner for connectivity
The 52‑1830 DSP Core provides I/Os for microphones, analogue and digital signals and USB and GPIO – even a 4ch/4ch Dante™ interface is built in.
You can connect the DX Control Unit to all XS2, XC2 and XD2 cores. It works with Series-52 I/O modules like the AoIP interfaces, 3G/HD/SDI embedder/de-embedder, MADI or DHD Gigabit Audio. This way, it is easy to integrate the DX with other Series-52 setups.


Ready to go with the DX Bundle
The DX console is also available as bundle (52-1991). When ordering a bundle, you will benefit from a very attractive package price.
A DX Bundle is a complete 4-fader mixing console for broadcast applications. The package contains:
The DX Bundle also includes the easy-to-use DXConfig software (Windows program) for setting up the DX hardware.
DX 4-Fader Desktop Mixer (52-1114B)

Power Supply 48V (52-1948B)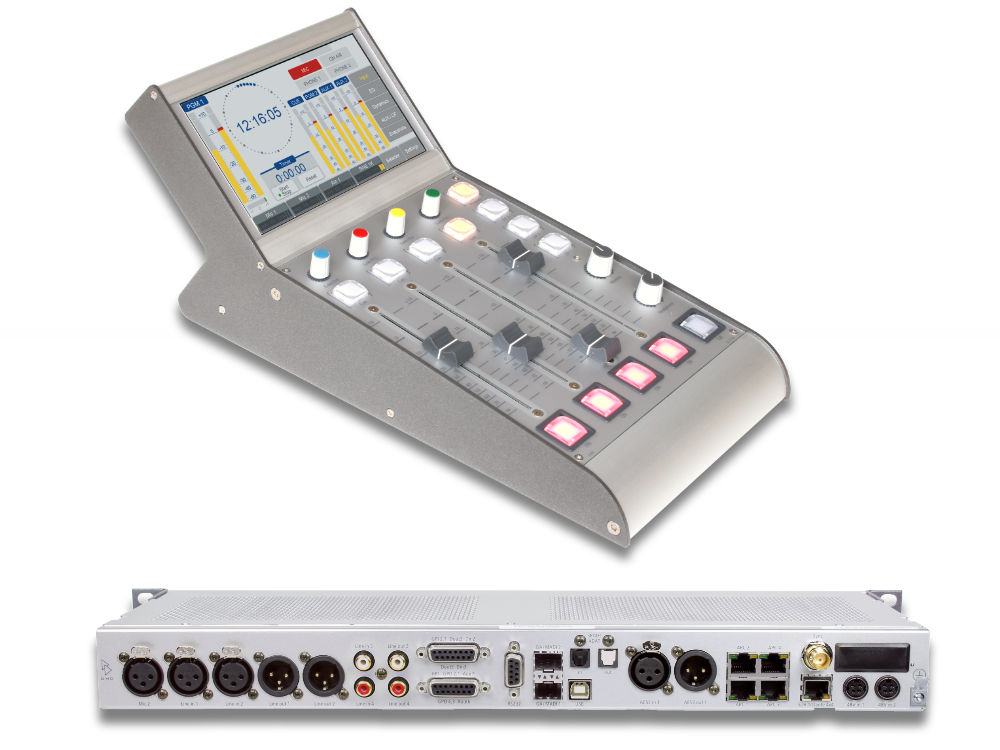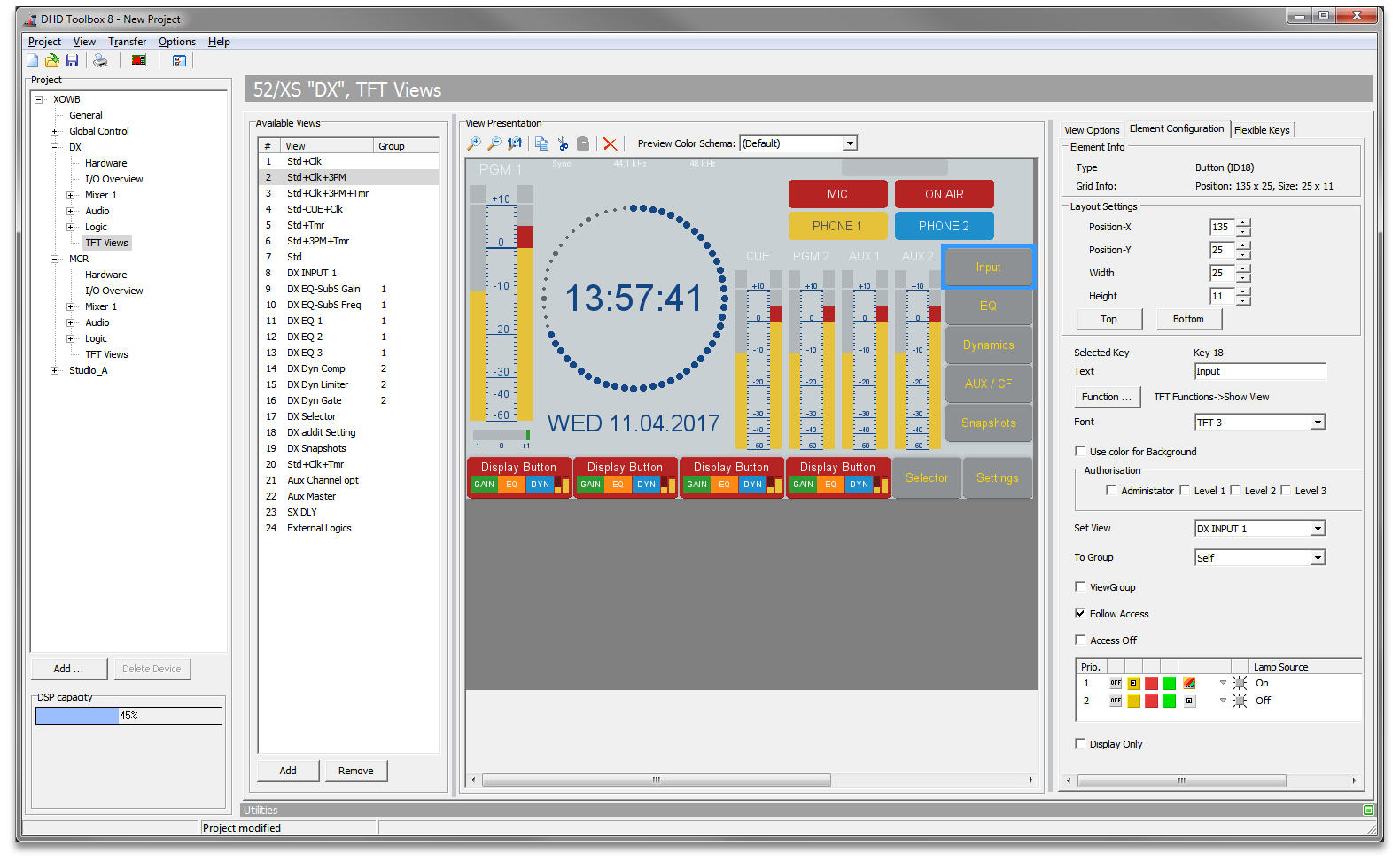 Upgrade possibilities
If you want to use advanced functions with the DX hardware – like custom TFT views or functions available in other Series-52 products – you can purchase the optional 'Extended Feature Upgrade' (52-1950). This licence upgrade enables the full custom configuration of the DX hardware with the Toolbox software known from the MX system.