Central program matrix
The most common use cases for audio routing in broadcast studios are On-Air switching of studios to the transmitter, fading signals between two programs and embedding localised content into a main program for regional streams. With our 52/XC2 core, these and many tasks more can be easily realised.
Various I/O-module types are available. Also, control modules from the 52/MX products line can be used to adjust your hardware setup according to your facilities.
Open control protocols like Ember+ and the DHD External Control Protocol allow deep integration with playout software or codec management systems.
Logic exchange with studio consoles via IP

Generates automatically combined streams out of main program, local news and local advertisements individually for each station in a networked program

Intelligent clean-feed system (N-1) with integrated preparation talkback matrix

Mixer snapshots for show presets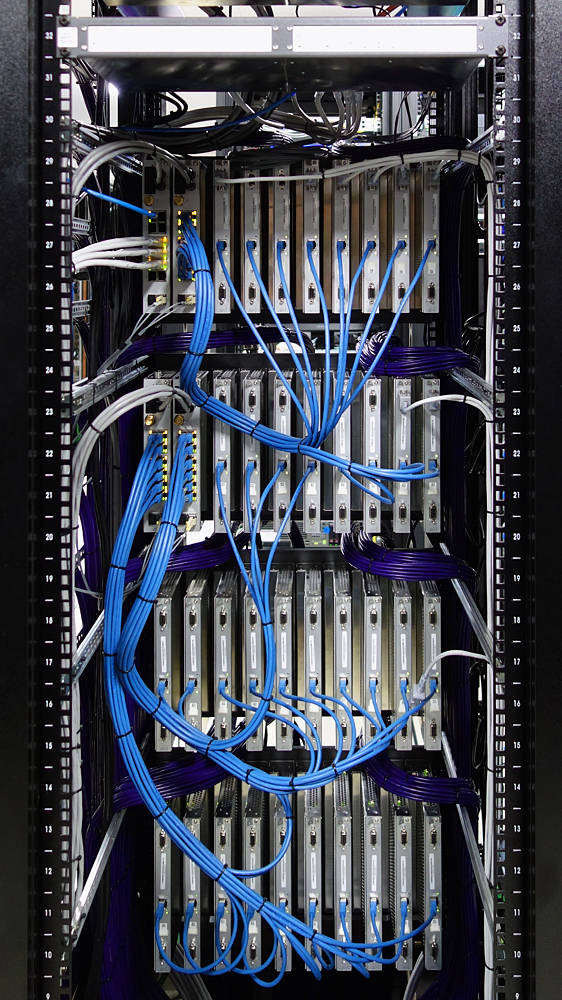 Master control room router
Exchanging audio between different stations, switching large sets of signals between studios and supervising the signal flow are daily business for our routers. With up to 98 MADI ports, the 52/XD2 core is made for big installations. Also all other DHD I/O modules can be used and mixed as required. This includes Dante™ and AES67 modules.
Such large matrices can be controlled comfortably by a PC software. It allows direct routings, creating routing presets and of course scheduling of routing events.
Reliability is highly important for this heart of a broadcast system. Our rock-solid hardware does not contain a PC and is designed for 24/7 use.
A completely redundant DSP core system can be used to have a backup system in standby and in sync – always ready to take over if something is wrong.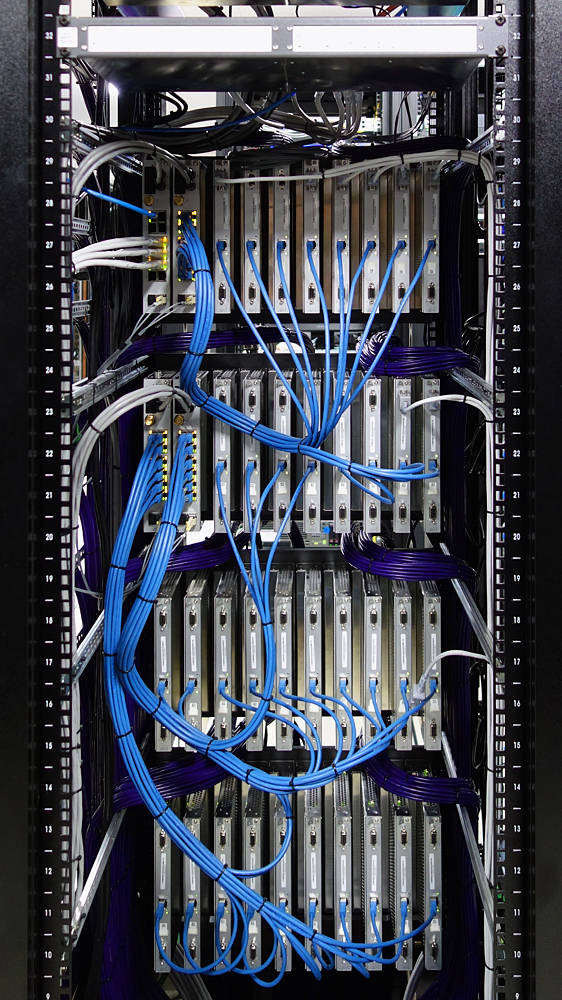 Talkback Matrix
Fast communication between studios, with technicians or reporters can be realised very cost-effectively within each DHD system. The 52/XC2 and 52/XD2 provide a talkback matrix for up to 40 participants. Talkback participants can be either DHD consoles or external devices integrated via GPIO.
The 52/TX control surface is an ideal talkback panel with built-in microphone and speaker. It also has six hardware buttons for the most important destinations and a large 10.1″ TFT touch display for access to further functions: more destinations, level meters and monitoring sources.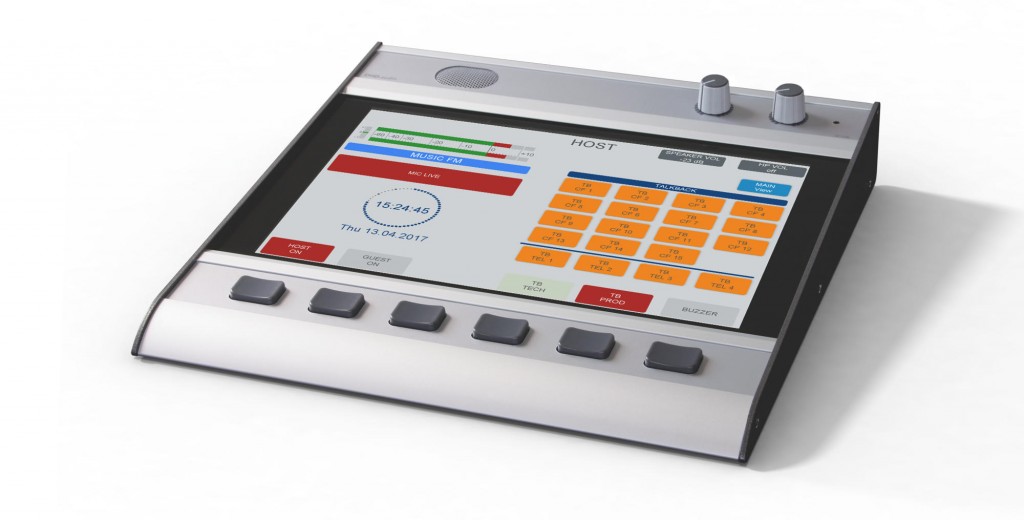 Audio-over-IP versatility
For advanced flexibility in device connectivity, each DHD Series 52 Core can be equipped with a XC2 AES67 RAVENNA Interface (52-7067A). With this you can use up to 64 channels of uncompressed bidirectional audio to connect to almost any other Audio-over-IP device like codecs or signal processors via a standard ethernet network.
With full Ember+ integration, the configuration of the AES67 RAVENNA interface is also possible via Ember+-compliant software.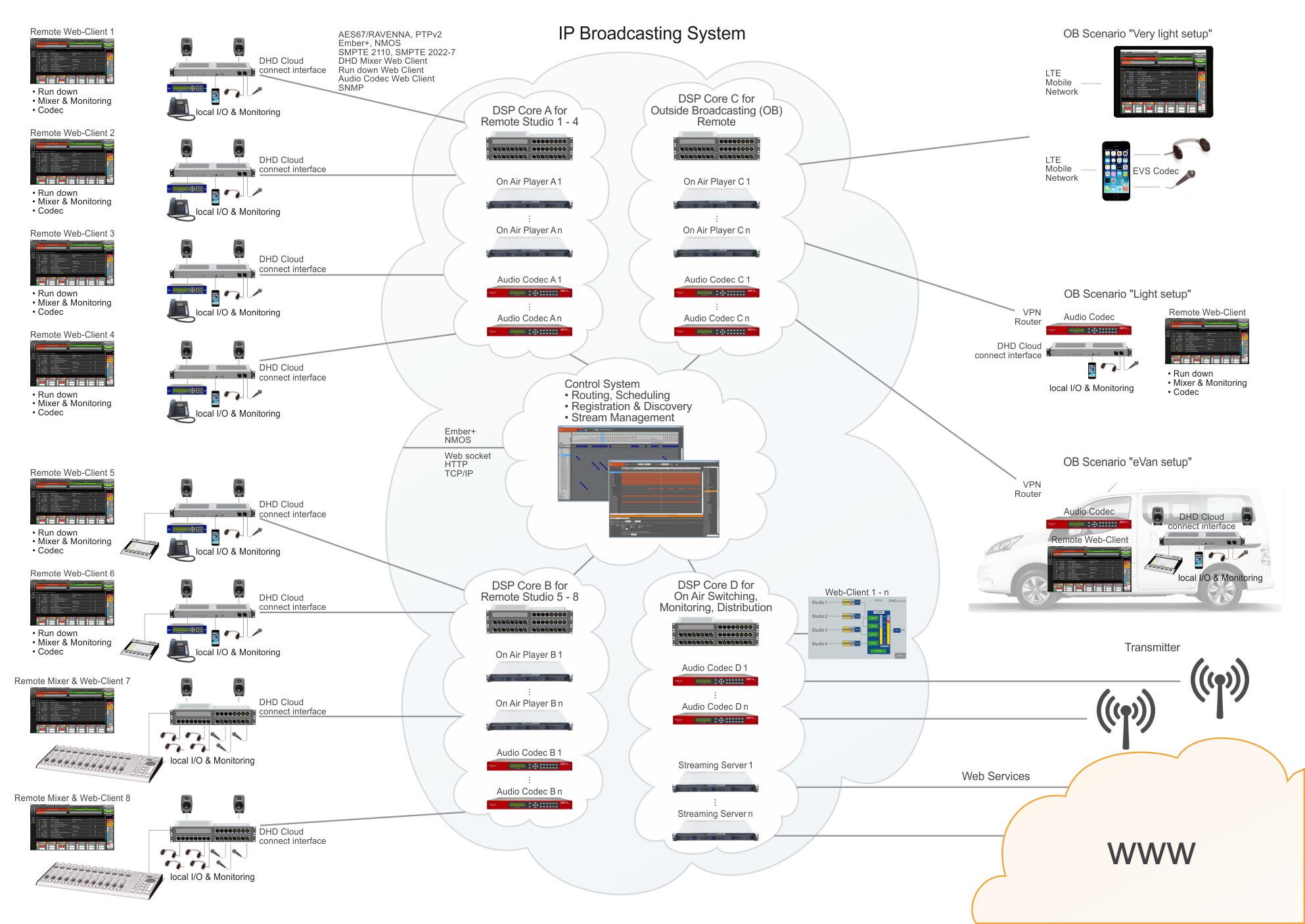 Control link – hardware remote control within the network
For controlling a remote console from your local mixing desk, you can use the 52-8589 Control Link feature.
With that you can connect your console, or only parts of it, to a core in another room or at a different location and take full control over its faders, buttons, encoders or TFT displays.
Neither the controlling desk nor the remote core needs to be in the same Toolbox project. Only a LAN connection is required to establish such a control link. Triggered by a logic event, for example a press of a button, the console connects to the remote core in the wink of an eye.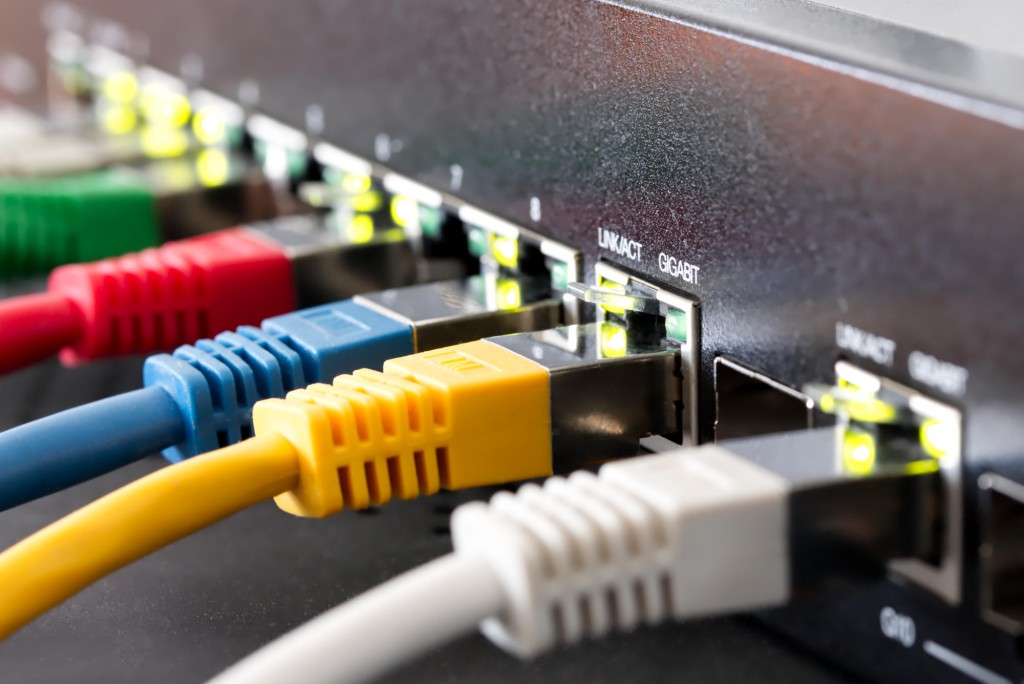 DHD network
The DHD network connects all DHD devices of a broadcast facility via IP. It carries for example trigger logics for talkback or On-Air switching, control values for microphone pre-amps or routing commands from a PC that controls the audio router. Playout-system PCs can also be part of this network, controlling the DHD consoles directly via Ember+ or the DHD External Control Protocol.
Workflow features like source sharing between studios, resource management of centralised codecs or remote control features are handled within this network.
As the DHD network covers the complete communication between the consoles, the GPIO cabling can be reduced to a minimum.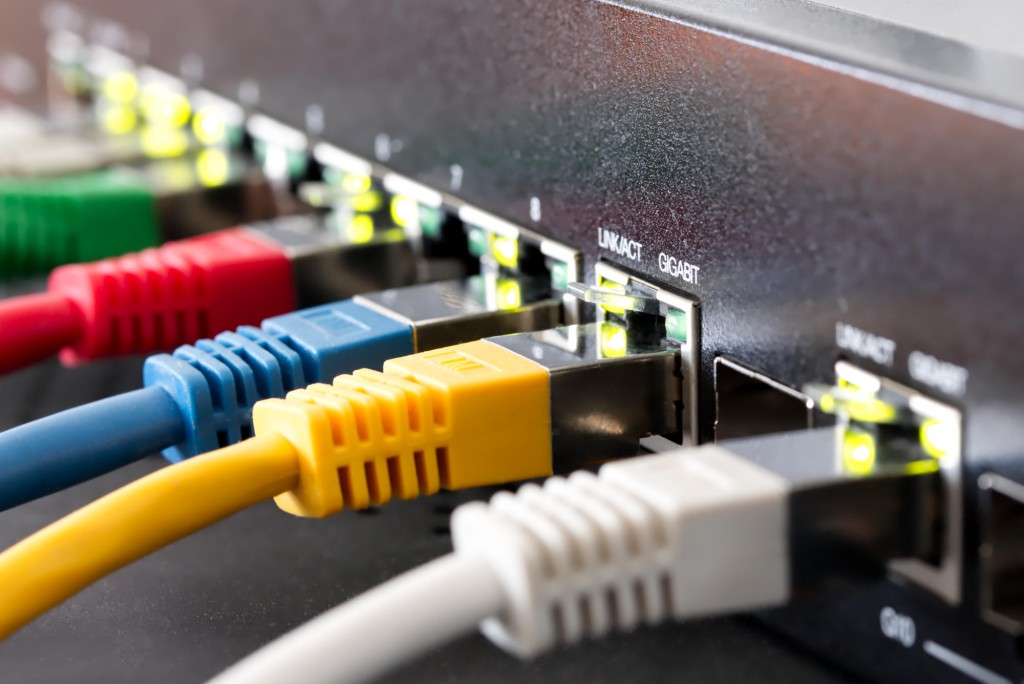 Control integration
Every broadcast project is different, therefore we offer our customers many different options to integrate their DHD consoles with many devices from other manufacturers. The following control and supervision interfaces are available:
EMBER+
NMOS
DHD External Control Protocol
Ross Protocol Converter
Pro-Bel SW-P-02
ESAM II
SNMP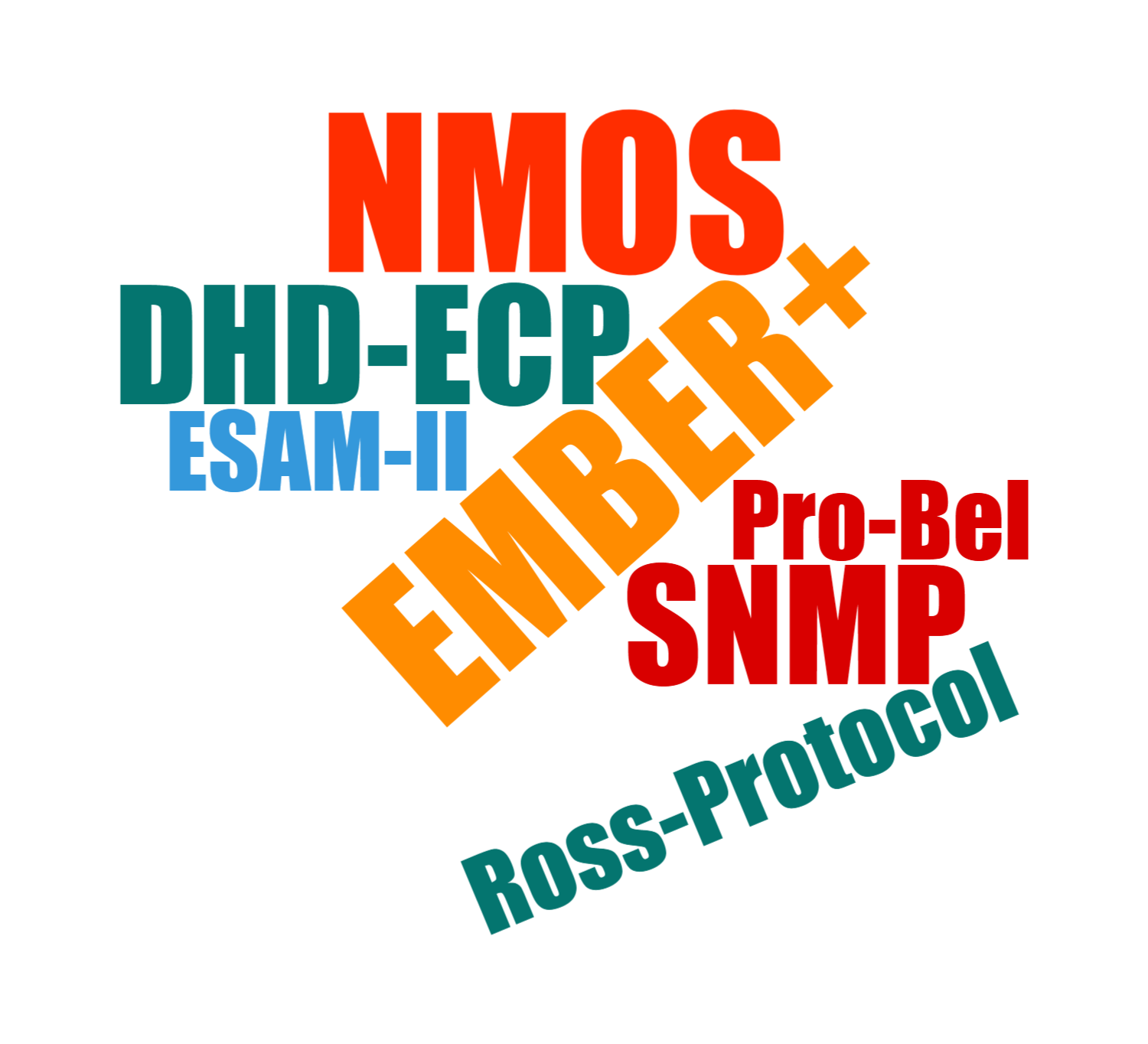 DHD Operation Server and DHD Operation Manager
For DHD PC software products we use a client/server software system that allows a flexible integration into exiting network infrastructures.
The DHD Operation Server (DHDOS) is a file-based database software. It runs on a server PC and is the interconnection between DHD devices and DHD Operation Manager entities. The DHDOS can also be run in redundant instances on separate PCs or virtual machines.
The DHD Operation Manager (DHDOM) can be used directly at the user's desk on an PC connected to the office network. It includes several software applications and functions that can be activated by licence codes. The DHDOM is the basic software for the following products: