Modularity redefined
The 52/MX takes audio mixing to a totally new level in flexibility. There are many different control modules available – just pick what you need for your application. They fit all together seamlessly and give you the control surface you want. No matter if you need a mixer for a small editing suite, a live DJ desk, an OB van or even a large-scale main control room console – it is easy to tailor the mixer to meet all your requirements.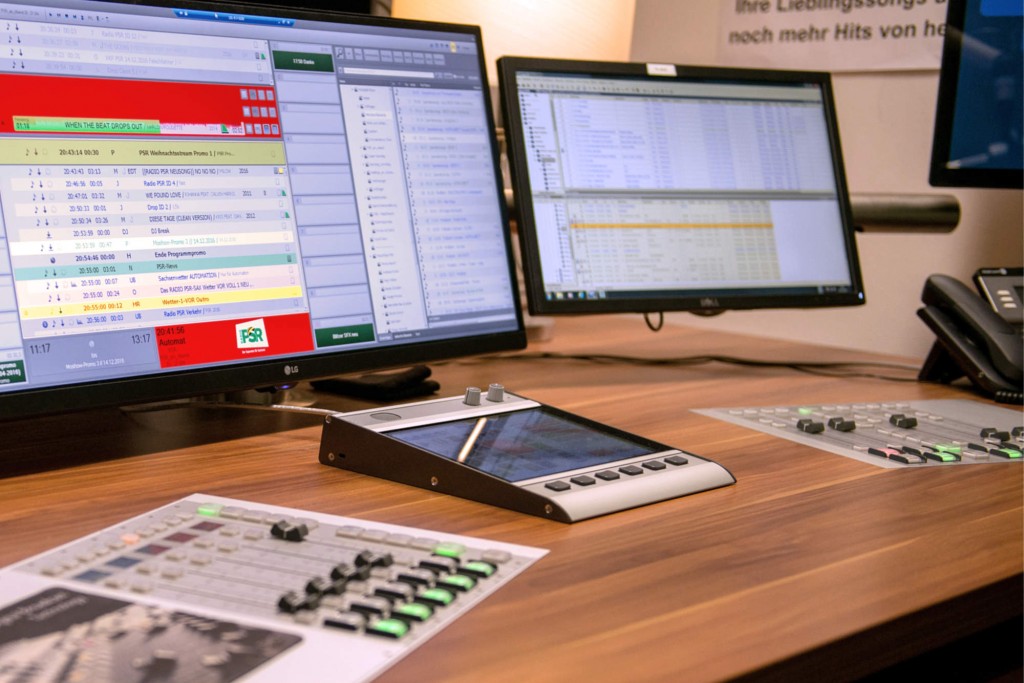 Build your workspace
standard CAT cables are used, carrying Audio, Power and Control signals in the same cable – DHD's APC technology.
All control modules are connected with standard CAT cables, carrying Audio, Power and Control signals in the same cable – DHD's APC technology. This gives you the freedom to place modules freely in the furniture without worrying about cable lengths.
That way, you build the mixer according to the way you work, not the other way round. Add the advanced interface capabilities of the TFT multitouch screens and you get a truly flexible audio mixer.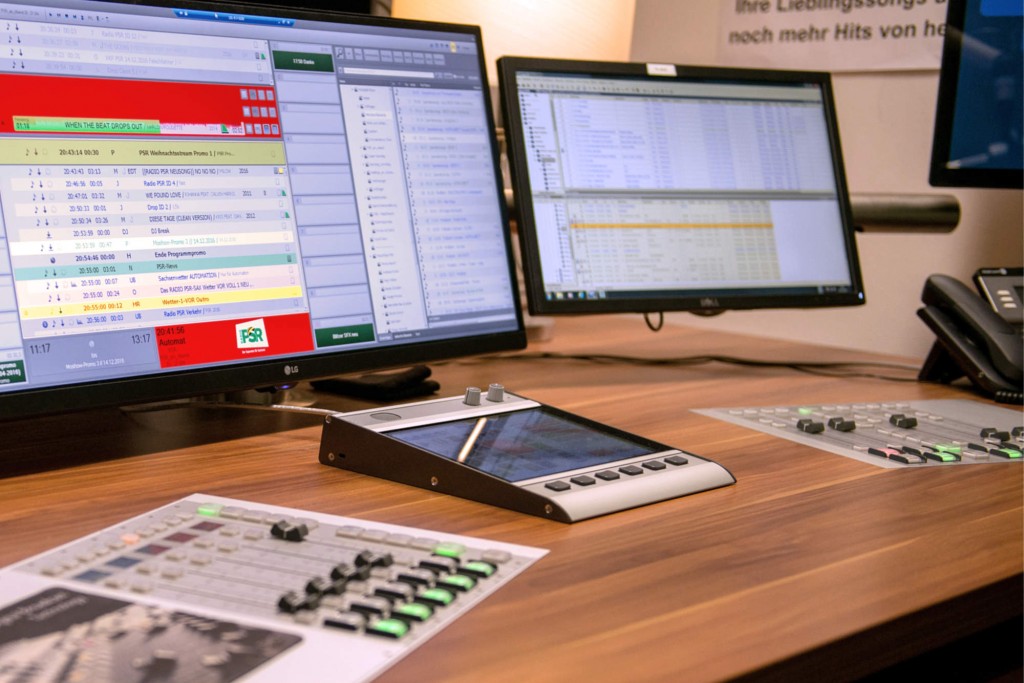 Made for broadcast
The standard system can be enhanced by features which are demanded in many broadcast environments:
Automix
5.1 surround processing
Delay for each fader channel
Loudness meters which are shown on the TFT Touch Displays
You can also use the DHD PC Software for Routing or Remote Control of your console.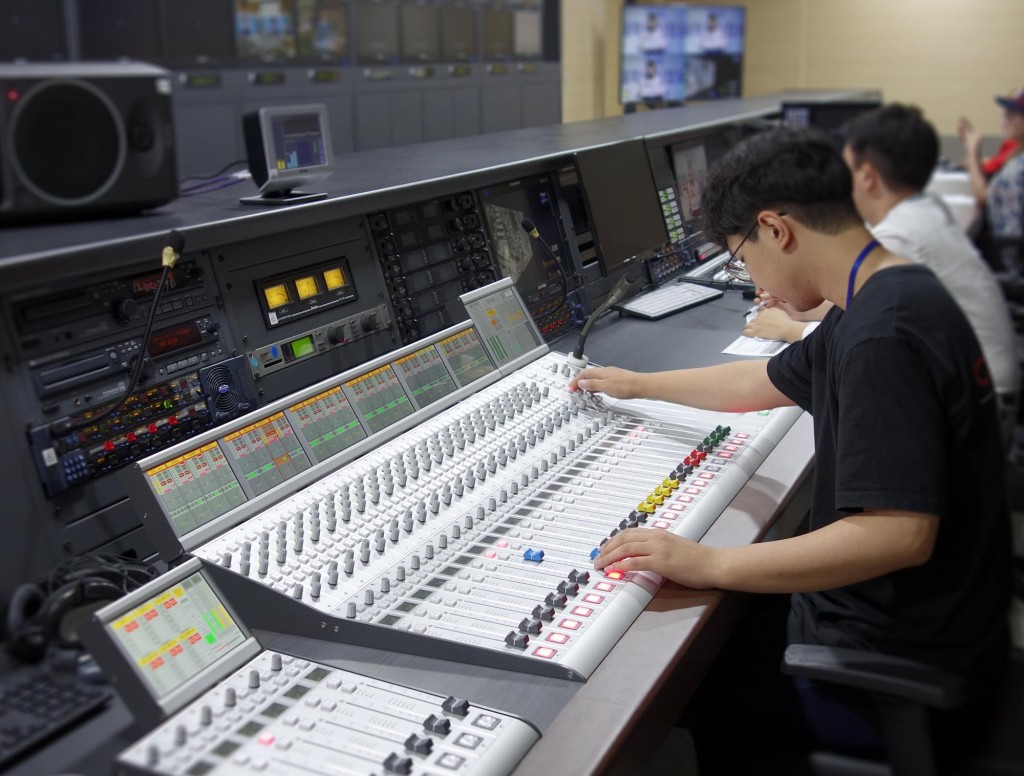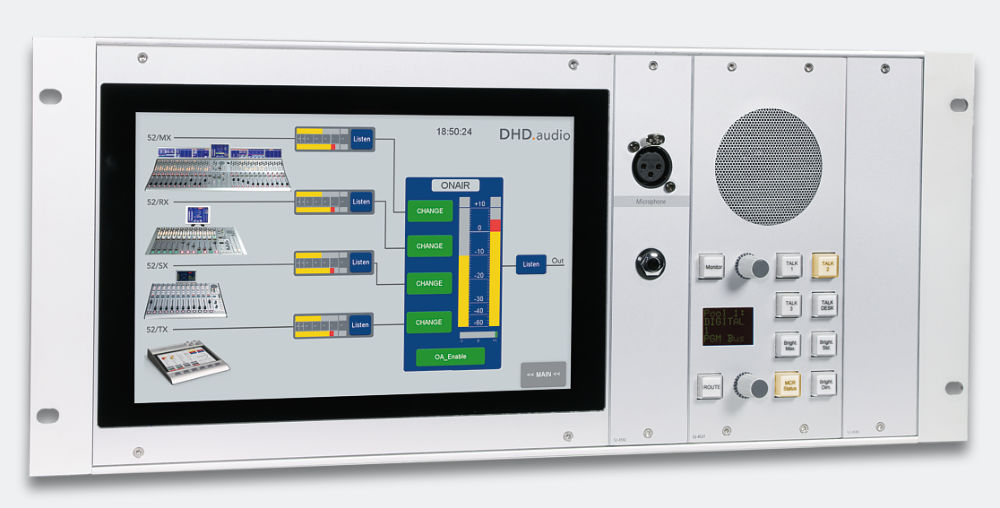 TFT touch screen in control
The TFT touch screen is a key element for flexible and direct control of the Series 52. It performs equally well mounted in various places:
On top of fader or control modules, stand-alone as a 52/TX on your desk, flat or slightly lifted in the furniture or even upright in a rack unit. Using the configuration software, you can put many different functions into the TFT.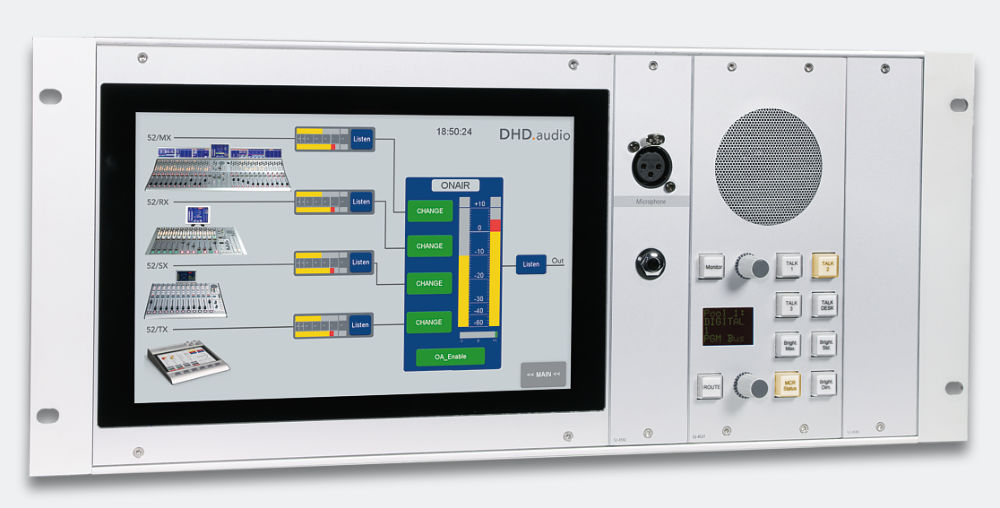 Flexibility for your application
Series 52 is not just hardware – the real power lies in the configuration. With an easy-to-use Windows software, you can configure the behaviour of the system to match your application. If things change later on, it is no problem to adapt your installation. This is especially useful when a studio needs to support new or changing workflows in the future.
To get a 52/MX system up and running, it is configured using the Toolbox8 software. This configuration process is typically done by DHD or your system integrator and implements your requirements into the system. It's this configuration that makes your system work. However, if you need to change it later on, just use the Toolbox8 software again and you are done.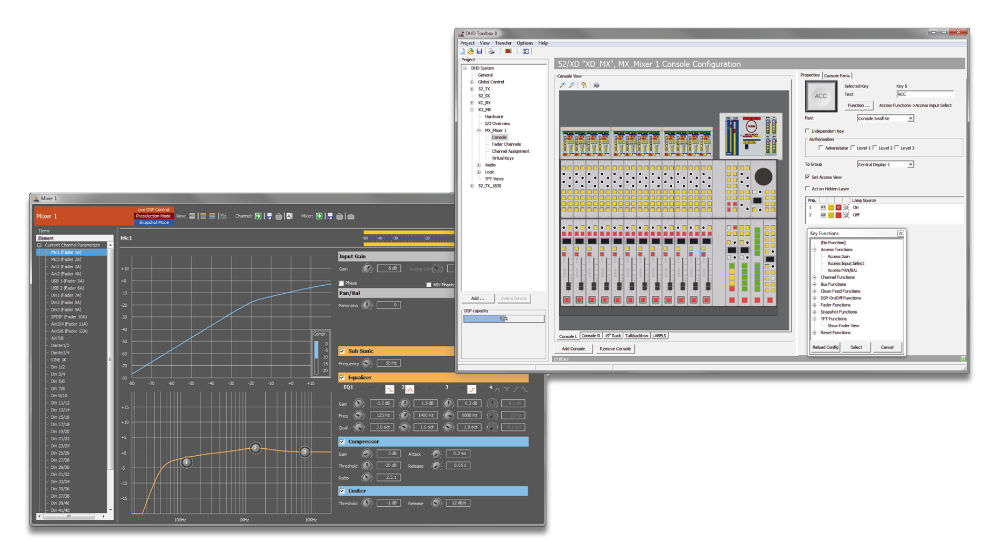 Full features – rack-mounted
Mixer control modules in a rack? Use the 52 Series Q-Panel – 1 U high, it gives a solid housing for the modules you need to control monitoring, talkback, routers, etc. Pick the modules you want, find a free slot in a rack and your problem is solved. It's up to you, whether you use the Q-Panel stand-alone or as part of a larger setup. Either way, the modules are configured the same way – using the Toolbox8 software.