The compact core for simple setups
The 52/XS2 I/O DSP core is the choice for smaller On-Air studios, university radio stations or journalist booths. It is designed to work with SX2, 52/TX or 52/DX control modules with up to 16 faders.
Besides the control modules you can connect 52/XS Multi-I/O Boxes and other 52/XC I/O modules to build a modular DSP and I/O system requiring only 1 U or 2 U rack space.
The compact 1U DSP core is an independent DSP system which does not require a PC for operation. There are neither fans, hard discs nor batteries inside the XS2 I/O Core – this allows silent and low-maintenance operation directly in the studio.
This core will be configured with a simplified version of the Toolbox software called 'SXConfig'.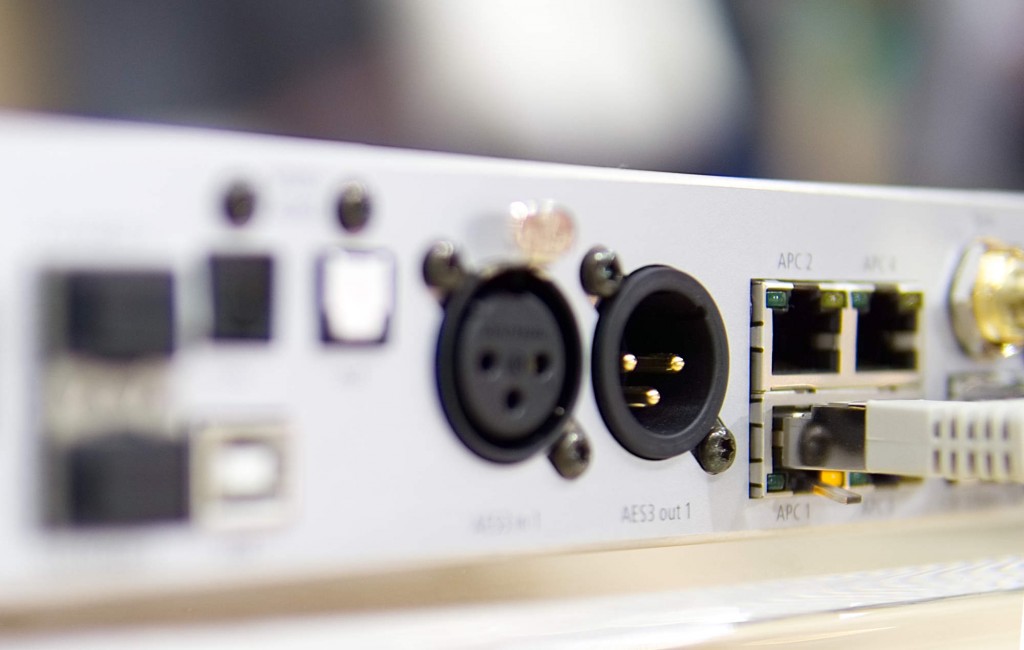 Extendable features for individual requirements
The 52-1950 Extended Feature Upgrade licence allows to use the Tollbox8 for detailed configuration and creation of specialised TFT views.
The 52/XS2 Core can also be extended to allow seamless networking with other Series 52 products, including DSP control software and remote control PC software.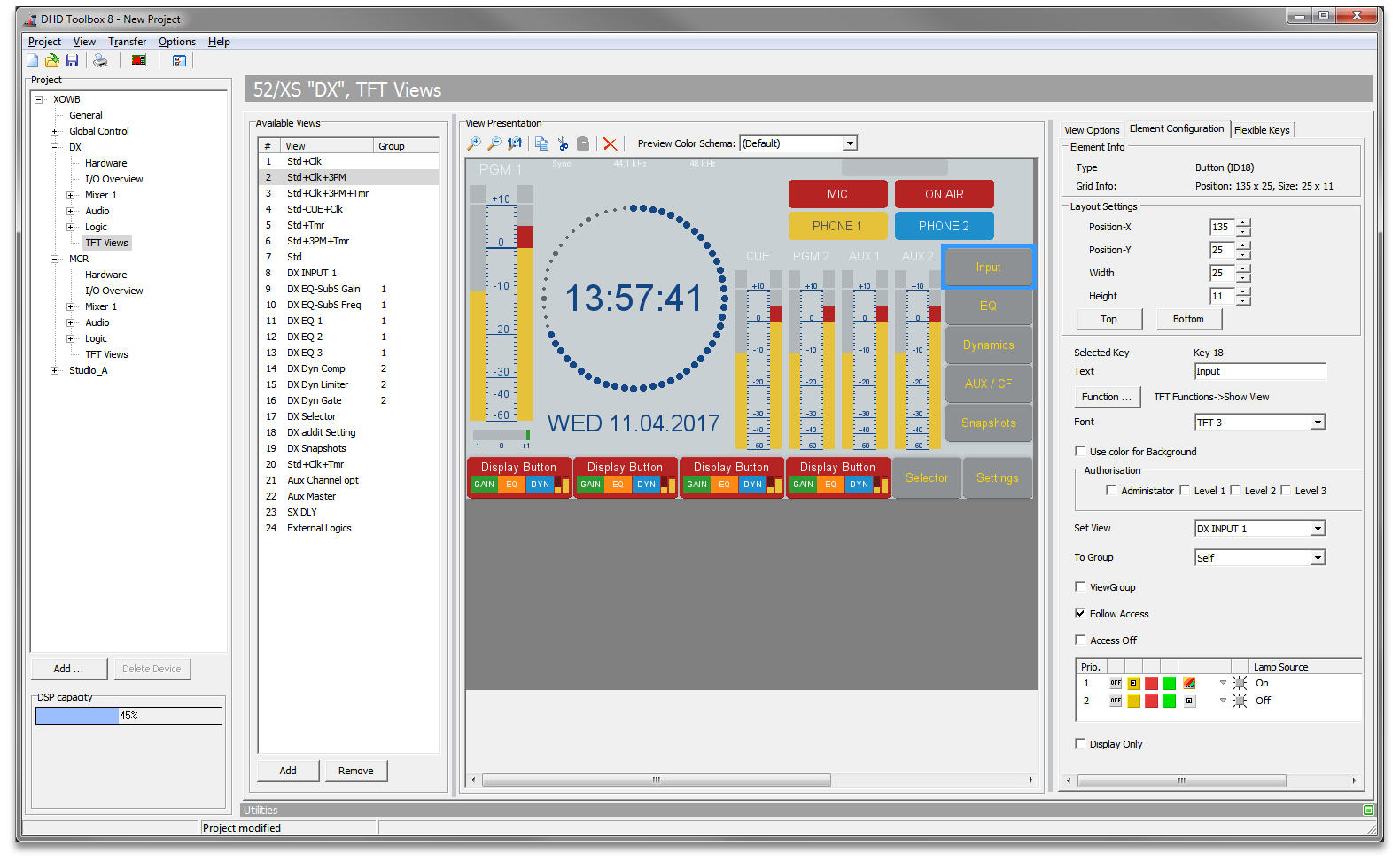 All connections in one housing
The 52/XS2 I/O Core 52-1830 combines DSP processing for up to 16 faders and I/O interfaces in one housing. In only 1 rack unit, you find the audio interfaces that are required for journalist desks, edit booths or small production studios.
Easy connectivity is the strong point of the 52/XS2 I/O Core. Microphones, Headphones, Line and AES3 signals can be connected to standard XLR ports. Also USB audio, Toslink connectors for ADAT or S/PDIF  and a 4ch/4ch Dante™ Audio-over-IP interface are included. Additionally, multi-channel options for MADI, Gigabit Audio and AES67 are available.

| Interface | Input ports | Output ports |
| --- | --- | --- |
| Microphone / Line | 2 | – |
| Headphones | – | 1 |
| Analogue Line, balanced | 2 | 4 |
| Analogue Line, unbalanced | 2 | 2 |
| AES3 /EBU (stereo) | 3 | 3 |
| S/PDIF (stereo) or ADAT (8 ch) | 1 | 1 |
| USB (stereo) | 1 | 1 |
| Dante™ AoIP (4 ch) | 1 | 1 |
| General-purpose (GPIO) | 2 | 4 |
High-performance 40-bit floating-point digital signal processing

3-band fully parametric equalizers, subsonic filter, dynamics, limiter, channel delay, mono or stereo

16 stereo summing busses, Aux busses, clean feeds and PFL

6 clean feeds (mix-minus, mono or stereo)

4 monitoring busses for control room and studio support

flexible talkback, logic and GPIO system
integrated routing matrix

low-latency interconnection between 52/XS2 cores or to other DHD products via Gigabit Audio (fibre, 512 input and 512 output channels) or APC (CAT 5/6, 48 input and 48 output channels)

Built-in Dante interface with 4ch/4ch, additional option for 64ch/64ch Dante AoIP

internal or external 48 kHz or 44.1 kHz sync