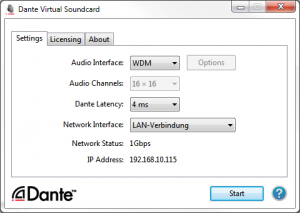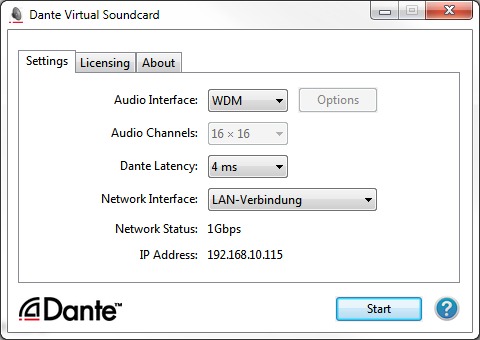 Audinate released an update for their Dante Virtual Soundcard driver on their
Website
. This driver now supports 16 input and 16 output channels as WDM devices. With that you can use almost any Playout-, Automation- and Recording-Software to transmit audio with a sufficient number of channels via the network interface card to a Dante Audio over IP network.
Also still available is the ASIO mode which supports 64 channels for playout and recording with your standard network interface card.
DHD provides with its 52-7180A  XC Dante IP Audio Interface a simple possibility to connect any current  DHD mixing console or router to a Dante network.
More information about the Dante Virtual Soundcard: www.audinate.com